#1 Tip for Marketing Your Indianapolis Home to Sell
Posted by Paula Henry on Wednesday, December 7, 2011 at 4:54 PM
By Paula Henry / December 7, 2011
9 Comments
{EAV:e70a98171270d9fc}
With the surplus inventory of homes available in the average price range for most any city or town in Metro Indianapolis, how do you make your property stand out?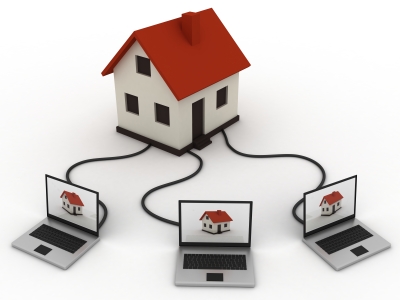 Today's home buyer is online, checking out your home. Times have changed and very few home buyers drive around to look at homes or attend open houses. They can find much of the information they need online. Once they have the information, they will drive by neighborhoods or contact a real estate agent.
The #1 request I receive from online visitors, besides scheduling showings is for more pictures. We live in a society where time is valued and people just won't drive by your house if there are not pictures online, unless you are selling for a steal. I'm not talking about steals or bank owned homes, though. I'm specifically talking about the average priced home sold in your city or town. A home where you want to sell for top dollar.
Having pictures online seems obvious, but it's the timing of the pictures I believe makes a difference. Just as you have prepared your home for the market, your marketing must be complete - before you list your home. More precisely, before it goes in the local Indianapolis MLS.
There are a quick procession of things that happen once your home is listed on the MLS.
It goes on the Realtor Hot Sheet as a new listing
It will be included in any new listing updates sent to buyers
It will be syndicated to multiple online platforms (this is broker specific)
It is a proven fact that a home attracts the most attention when it is first listed. It goes without saying, your home should be "newsworthy" when it hits the press.
Did you know when your home is first listed, it will be sent to every buyer signed up on any website as a new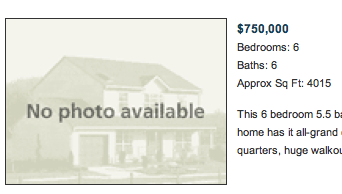 listing, if it is in their price range and/or has the amenities they are looking for? The only other time that happens is when there is a price change, then it goes to a different set of buyers in your new price range, usually a reduced price.
You've heard the saying, you only have one opportunity to make the best first impression and the same can be said of your home. When your home hits the market, it should be fully marketed. The pictures should be in place, any video should be created, flyers and home information in the home, postcards sent out, ads created, etc.
Never put a home on the market before it's time!
I believe that is the #1 key for marketing a home to sell.
Related Articles to Selling Your Home in Indianapolis:
How Much Will it Cost to Sell My Home
Help! - My Home Didn't Sell - Part 1