10 Ways to Give Your Thanksgiving Dinner Some Indianapolis Flavor
Posted by Paula Henry on Sunday, November 10, 2013 at 9:29 AM
By Paula Henry / November 10, 2013
Comment
Do the holiday feasts stress you out with all that working, shopping, baking, and bustling?
Living in Central Indiana, we have access to some amazing local eateries, wineries, breweries, bakeries, meateries, and pâtisseries. That is to say, we have fine local establishments in the Indianapolis area who are making delicious things to eat! Why not let the expert craftsmen do some of your holiday preparations for you? You can feel good about your purchases knowing you're getting the best quality food and supporting local small businesses at the same time.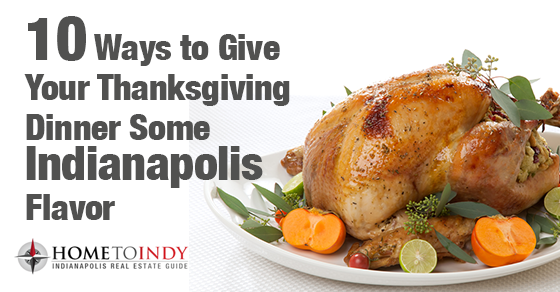 Here are 10 ways to give your holiday dinners a little dash of Indianapolis Flavor!
WINE & SPIRITS
Try mead for a unique and tasty start to your dinner party. New Day Meadery, located in Fountain Square, offers a sophisticated selection of meads and hard cider. Brett and Tia, the owners, use fresh, locally grown fruit and honey. They handcraft all limited edition batches, from the fruit and honey selection to finished product, and it is this level of care that ensures a high quality mead.
Located in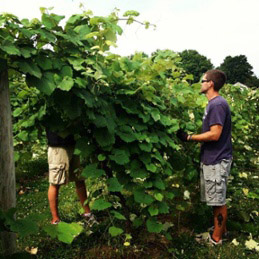 Bargersville, south of Greenwood, Mallow Run is a family-owned farm and winery with a rich history and was recently voted the #1 winery on Indy A List. Mallow Run is a stream whose waters wind their way through this family farm and flow past the winery on the way to the White River. Its namesake, George Mallow, settled this farm in 1835 and some time after built the barn where the tasting room is now located. Seven generations later, his family still lives on the farm and wishes to share their corner of the world with you! Relax in the tasting room and take a moment to be thankful for all of the beautiful wine bottles that surround you. Ask the friendly owners for their recommendations on the perfect wine for your holiday table.
If you have more of a craft beer kind of crowd, stop in before the holidays for a growler fill of frothy goodness. Black Acre in the historic Irvington neighborhood of downtown Indy has a good selection of world class artisinal beer that they make in small batches. Check in before the holidays to see what's on tap, as their selection is always changing.
Cheese, Coffee & Ice Cream
Traders Point Creamery, Indiana's only organic dairy farm, has its own restaurant and shop,
and is located just 25 minutes from downtown on the north side in Zionsville. Order delicious greek yogurts, aged cheeses, creamy milk (the chocolate milk is to die for) and do not forget the ice cream. Your holiday guests will be thankful for a scoop of Traders Point vanilla with their pumpkin pie!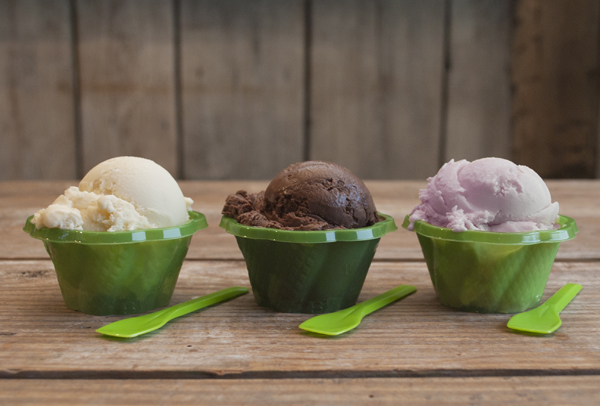 Stock up on coffee and tea to please your guests (and yourself) through the holidays. Established in 1991, local roasters Hubbard & Cravens Coffee Company custom-roasts more than 30 high quality coffees and imports over 20 of the finest classic and rare teas from the East. All locations are currently serving delicious Fall Drinks: Hot Indiana Apple Caramel Cider, and Spiced Pumpkin Pie Latte (it's made with REAL pumpkin, yum!)
Their website states that they have high standards: "By focusing exclusively on offering the finest whole bean Arabic coffees and the best quality teas, we've developed very loyal customers among the most discriminating coffee and tea consumers."
Farm-Raised Turkey
Don't wait to order your turkey from one of these local farms.
From an article on locally raised turkey in Nuvo:
"The taste and quality are absolutely amazing," says Darby Simpson of Simpson Family Farm in Martinsville. Because the animals live and eat in natural conditions and eat grasses as well as grains, which are often organically grown or custom blended by the farmer, their meat has more flavor. And because the animals actually get to move around and use their muscles, the meat is tender but firm. Simpson says that the turkey, of all animals, demonstrates the starkest difference between "an industrially-raised animal and a pastured local animal."
You can order your Turkey now, but you better do it fast! Not a fan of the bird? Check out their other meat selections. Schacht Farm raises free-range chickens for eggs and meat, free-range turkeys, pastured hogs and grassfed (and finished) cattle in south-central Indiana. Both the land and the animals are managed naturally, without the use of chemicals of any kind. Animals are raised outdoors in their natural environment.
This world-class deli in downtown Indianapolis carries some of the best food you can find. Order your turkey (they source from nearby Gunthorp Farms) and pick up from the market right before Turkey Day. Chef Chris even has a video tutorial on how to make a delicious turkey (with recipe) on their website.


(Image: from Goose the Market's Facebook page)
Desserts
If you don't have time to whip up pumpkin pies, fresh bread or rolls, then you should feel not one speck of guilt when you stop in at Long's Bakery. This family bakery was started by Carl Long in 1955 and all of their delicious goodies are made daily from scratch. They start baking early in the morning and continue to bake all day long. Thanksgiving is about homemade comfort food and Long's can live up to that tradition. Their cakes, cookies, pastries and pies contain no preservatives. They've been at their 16th street location for over 50 years and the Southport lcoation for 20 years.
The Best Chocolate In Town, Inc. was founded in 1998 by Elizabeth Garber. Elizabeth brought her fine arts background and her love of chocolate together to create this specialty chocolate company. She and her staff promise to bring you premium quality chocolates as well as friendly service. All chocolates are hand-made and hand-packed at their commercial kitchen and retail space on Mass Ave in Indianapolis.
Bonus: Pogues Run Grocer/Indy Food Co-Op - This community-owned market just east of downtown Indianapolis brings local, organic, fresh produce to shoppers at reasonable prices. In addition to food, you can also purchase personal care items, local pet products and more. All products are intended to support a healthier lifestyle. The grocer also hosts budget cooking and nutrition classes as well as other neighborhood events.