2014 Winter Nights Film Series at the IMA
Posted by Paula Henry on Friday, January 17, 2014 at 7:34 AM
By Paula Henry / January 17, 2014
Comment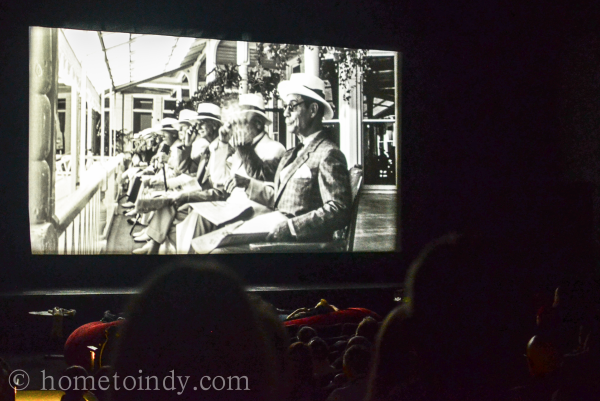 What if I told you that every Friday night through February, you could be free. Free from the paralyzing cycle of indecision over how to best carpe weekend. I know you've fought this war. A hunger and stress filled debate about which chain restaurant to patronize or do you risk trying that new Ethiopian place? Do you down a 5-hour Energy in the hopes that you make it through a tanking box-office filler movie, just so you can tweet that you didn't sit at home, or do you give in to the compiled tiredness of the week and surrender to footie pajamas, leftovers and the friendly, familiar dent in the sectional, promptly by 7 p.m. On a Friday. Many a time I have given in to the dent. But in my quest to discover what is great to do in Indianapolis, I think I have found the Friday night sweet spot.
It is the IMA's 2014 Winter Nights Film Series
Films are a selection of classics from the '20's through the 80's and are shown in their original 35mm format. It felt very time-traveler-esque and I couldn't figure out why, as it wasn't my first time seeing a black and white movie, when I realized that I'd never seen a black and white on the big screen before. That's definitely a fun experience, especially in it's original medium. So, time-travel bonus.
In terms of ambiance, it doesn't hurt that it's held in the IMA's Toby Theatre. On the one hand, I got to check the box that said I attended the cinema at the art museum with my Friday, (how very cultured of me) I will confess that being there at night guaranteed that all I thought about was Night at the Museum (culture demerits).
The film I saw was "Some Like It Hot". There were concessions beforehand and afterward, people do actually stay after to discuss the themes in the movie. I'm not really a movie critic, but even so I can tell you that some of the social themes in "Some Like It Hot", a movie produced in 1959, were quite surprising to me. The one down-side was that I'm not an IMA member, so parking was a little far, but that was a small price to pay.
So, while the high-tech world of CGI and special effects has it's place, as does the Ethopian food and even the dent, if you also appreciate the time when movies were made by people and not computers, and like the idea of being among a crowd who genuinely enjoys this series each year, this is a perfect event.
Here is a list of the productions yet to come this season;
Valentines Date Bonus: The show on Valentines day; "The Strong Man", is a bit more expensive, but bound to be a special treat, as it will be accompanied by the Indianapolis Symphony Orchestra. For pricing and more information you can visit their page, here.