5 Factors to Consider When Choosing a Neighborhood
Posted by Paula Henry on Sunday, June 1, 2014 at 9:00 AM
By Paula Henry / June 1, 2014
Comment
The housing market is flooded these days with awesome homes, all around Indianapolis. Fishers has been ranked as one of the Best Places to Live in America (2008). Westfield boasts its impressive Grand Park (under construction now). Plainfield lands you close to the airport, while Greenwood charms with its unique historic homes. Avon is beautifully a Tree City USA community, and Zionsville is a quaint village town nestled on the North West side. (But wait... there's more!)
With so many amazing neighborhoods to choose from, it might be difficult to decide where to move if you're relocating to central Indiana or simply upgrading to a new home. How do you select the right area of town for you and your family? Price and aesthetics are usually at the top of house shoppers' lists, but we would argue that there are several other important criteria that it's important to examine in order to make the best decision for you and your family.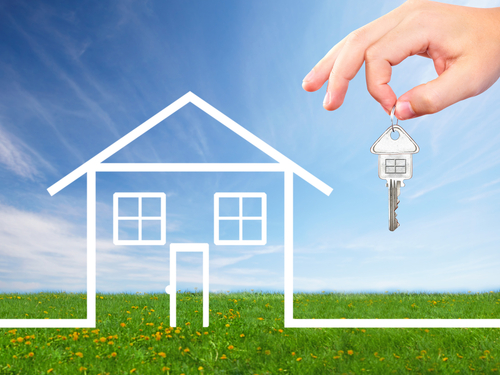 1. Commute time
With gas prices well over $3/gallon, gas consumption should be taken into consideration. If you drive to and from work and you just moved 18 miles farther from your workplace (even if it is for the most amazing house you've ever laid your eyes on), you just added 36 miles of wear and tear on your car and that much more gas to your monthly budget.
That being said, there are other alternatives for getting to work in and around Indy, such as the city bus and IndyGo. So if you opt for public transportation, make sure your new neighborhood provides easy access to them. Even with close access, though, a new neighborhood often means a new route, and your time spent traveling could become longer or require multiple transfers, causing you to wake up earlier and/or feel stressed if your'e late to work.
Of course, walking is the most cost-efficient option in most instances. If your new neighborhood is a short walk from work you're likely to save more in the long run. However, if you live in an area where inclement weather is common (say in the dead of winter in Indiana), you might want to factor in the cost of frequent cab rides.
2. Accessibility to necessities
As you think about moving to a new area of town, consider the places that you visit frequently when checking out a new neighborhood. Some places to keep in mind are specialty grocery stores, specific pharmacies, banks, and churches. Take into consideration the price and quality of any alternatives available. You might have a grocery store near to your new home, but it might not carry your preferred selection of gluten-free items. If you prefer fresh produce and the local store doesn't have a sufficient supply, factor in the cost of transportation to another store. You might check out reviews for local businesses in your area on review sites such as Angie's List or Yelp to get an idea of what to expect.
3. Proximity to education
If you are the parent of a child (or children), then you'll need to take into consideration proximity to good public schools. If you happen to be moving outside of your child's current school district, will they allow them to continue attending there? (If so, that will likely require you providing transportation to/from.) Around Indy, we have some great education programs, but if you opt to send your children to private school, consideration should be taken for the cost of tuition, enrollment fees, uniforms, and extra commute times.
4. Entertainment within reach
Entertainment options can make a big difference between a house and a home when you're considering a new home. Traveling outside your neighborhood for restaurants and nightlife can turn date night or drinks with friends into a costly endeavor when you taken into consideration travel and parking fees. See if your new neighborhood has access to local pools, gyms, or has some of those perks on site. If your family loves attending sports games and/or museums, look to see if your side of town has those available (or easy access).
5. Access to loved ones
If you are moving farther away from family, friends, or someone you're dating, commute time and costs are another factor to consider here. It could also put strain on a romantic relationship. (According to a rent.com survey of 1,000 single people, 43% of respondents said they would not be willing to date someone who lived more than 30 minutes from them.) If your parents offer free babysitting services, but you're considering moving 2 hours away, it might not be such a great deal with all the driving involved.
Obviously, many factors go into finding just the right home for you and your budget. We encourage you to research and spend time in your prospective neighborhood to find hidden expenses and hidden gems.