5 Reasons You Should Not Buy a Home
Posted by Paula Henry on Friday, December 30, 2011 at 8:48 AM
By Paula Henry / December 30, 2011
8 Comments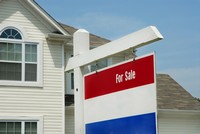 Buying a home is a major investment and one that should not be taken lightly. I know it's not common to have a Realtor give you reasons why you should not own a home, but, there are times when buying a home is not the best financial decision.
Lack of Job Security or Possible Relocation.
There are costs involved in buying and selling a home that would be difficult to recoup in a short period of time. If it takes two incomes to qualify and both wage earners don't have job security, you may want to wait to buy or look at buying a lower priced home.
If you may be relocating within a few years and don't have the luxury of a corporate paid relocation, you should consider renting.
Major Life Changes
I see people leap before they take time to examine all their options. When major life changes happen, such as a death in the family, divorce or a new child, it is often better to wait until you have a plan in place before committing to a new mortgage or a bigger home.
New to Town or Relocation
Unless you have had enough time to research neighborhoods, schools, commute times and amenities, it may be better to rent short term and familiarize yourself with your new city and community. See #1 if you think this may be a short term relocation.
You Have No Savings After You Buy
Homeownership is not over when you close and move in. Owning a home requires routine maintenance you must perform to preserve your home and equity. You will be responsible for yard work, watering the lawn and the cost of water, which equals time and money. Other yearly fees include check-ups on your heating and A/C, gutters cleaned, snow and ice removal.
You should also have reserves for major appliances, hot water heater and roof. The amount of reserves depends on the age of the unit.
You Prefer a Carefree Lifestyle
There are advantages to owning a home, as well as disadvantages. Some people do not want the responsibility or maintenance of owning a home. (See #4) Often, rentals come with appliances and maintenance included.
Real estate is not a liquid asset you can easily dispose of. If you need to move yourself or your money, it is generally not a quick process.
I'm sure there are other reasons people prefer to lease rather than buying a home.
I'd love to hear your reasons and any comments.