5 Ways to Improve Your Home With Your Tax Return
Posted by Paula Henry on Tuesday, January 27, 2015 at 10:30 AM
By Paula Henry / January 27, 2015
Comment
It won't be long before our W-2s will be arriving in the mail; tax season will soon be upon us once again. For those of you with refunds coming your way, we love the idea of investing it in your home! Your refund may not be enough to redo your kitchen or bathroom, but it can pay for some smaller home improvements. Here are 5 ways to add space and value to your home for less than $1,000.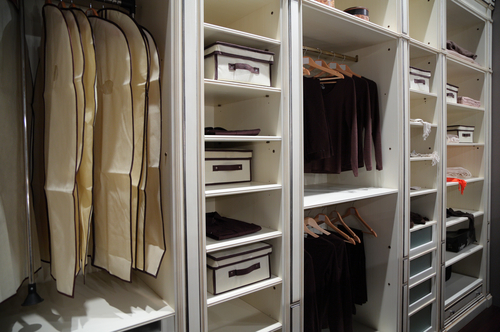 Organize your closet - $500
Has your closet become an avalanche waiting to happen? You need a closet organizer. First, empty the closet and decide what to keep, toss, donate, consign or sell. Once you know what stays, you can pick a system accordingly. Most manufacturers of closet organizers offer an online tool with customer support. For example, at rubbermaid.com, you can choose a layout similar to your closet's and enter measurements, then drag and drop closet kits onto the rendering. The tool will generate a shopping list of appropriate components available directly from Rubbermaid and at Lowe's and Menards stores. A walk-in closet with two 6-foot-long walls and one 8-foot-long wall would require three kits totaling $440. (Accessories, such as a two-drawer unit, would push the total above $500.)
Reclaim your garage - $1,000
Many homeowners have a no-car garage because it's so full of stuff that there's no room to park a vehicle. Look for a slatwall system that uses molded plastic panels with slots from which you can hang hooks, shelves and baskets. Fasten the panels to your garage walls via one of several methods, such as drywall screws into studs. You can order a starter kit directly from a manufacturer like storeWALL.
Replace a window - $500
Do you have a window that's especially leaky or tough to open or close? Replace it. If the framing is fine (try poking a screwdriver into the sill to see if it has rotted and use a level to see if it's reasonably square), you can install a replacement window into the original opening, replacing the sashes, side jambs and trim. Expect to spend $100 to $500, depending on the material and features (vinyl is cheaper than wood). A handyman may charge anywhere from $30 to $100 to install it, and as much as twice that if a new frame is required.
Update your lighting - $500
Are you living with outdated light fixtures that aren't yet fashionably retro? Switch out one or more, especially in a prominent place, such as over your dining-room table. If you're environmentally friendly, look for Energy Star-rated fixtures, which use one-fourth the energy of traditional lighting.
Make over your cabinets - $1,000
Give your dowdy kitchen cabinetry a lift with paint and new hardware. Proper preparation -- cleaning, sanding, priming and painting with an oil-based or 100% acrylic paint -- is key to a good-looking, long-lasting result. Using a paint sprayer helps, too (rent one from a paint or home-improvement store). Pros charge an average of $547 to do the job with one coat of paint on 150 square feet of base and wall-hung wood cabinets, according to Do It Yourself or Not. You can cut the cost of painting to about $200, regardless of size, if you do it yourself. Don't forget to update the handles on your new cabinetry - they are the jewelry of the kitchen!
Looking for more ideas? You could install a backsplash in the kitchen, replace a faucet or sink, paint a wall or door, or spruce up your entryway with a bench. What ideas do you have for investing tax return money in your home? Let us know in the comments below!