7 Places to Catch Live Music in Indianapolis
Posted by Paula Henry on Sunday, July 27, 2014 at 10:00 AM
By Paula Henry / July 27, 2014
Comment
It's a Friday night in Indianapolis, and you feel like listening to some tunes. Do you:
a) Listen to Pandora on your phone
b) Go buy a guitar and try to figure out how to play
c) Head out on the town for some live music
While all three are certainly options, our recommendation would be C. Indianapolis may not have the reputation for live music like Nashville does, but it certainly delivers! In addition to having multiple venues consistently ranked in the nation, Indy has a variety of place to listen to some live music - from intimate to rockin'. Regardless of your musical preference, Indy has a venue for you.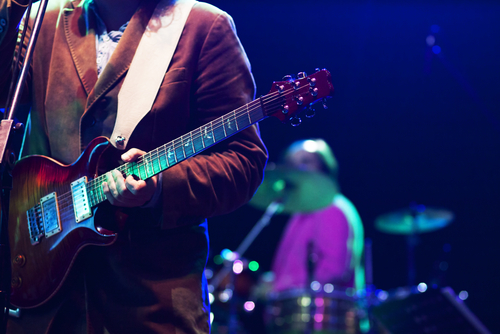 8 Seconds Saloon
If you're a country music fan - or enjoy line dancing - 8 Seconds Saloon is the venue for you! Located on the West side of town, live musicians play every Friday night. Big names such as Miranda Lambert and Keith Urban have graced the stage. If you need a break from the music or dancing (they offer free dance lessons on Wednesdays and Saturdays), you can take your turn on the mechanical bull. (Hold on tight!)
Radio Radio
Radio Radio is in the Fountain Square district, an up-and-coming area known for great dining and retro-culture feel. It caters to audiences who seek the "up and coming" musicians with an eclectic line up of jazz, rock, and rockabilly. Check out their winding bar and first-class sound system that attracts both local and national artists.This smoke-free venue is a great place to chill.
Melody Inn
Just a short drive North of downtown, Melody Inn is one of the oldest bars in Indiana. You can listen to live, original music from a vinyl booth at the Tee Pee restaurant or at the original oak bar. There's something for everyone with bands that play everything from punk to indie to metal. When there's not live music, you can listen to tunes from their jukebox. Kick back, relax, and enjoy the retro atmosphere, complete with an old school Ms. PacMan game. Cover is $5 and parking is free.
The Vogue Theatre
Located right on College Avenue in Broad Ripple, The Vogue converted from a movie theater to a night club in 1977. They have been awarded "Best Place to Hear Live Music" and "Indy's Best Dance Club" time and time again. They have hosted headliners such as John Mayer, Willie Nelson, John Mellencamp, Snoop Dogg, and many more.
The Rathskeller
The Rathskeller Restaurant boasts a Bavarian flair with its 19th Century Athenaeum building right in the downtown/ Mass Ave area. You'll feel like you're in a cozy inn tucked in the Bavarian hills and/or a lively beer hall in Munich. They host the best local bands (from acoustic rock to polka to blues) on Wednesdays-Saturdays (and sometimes Sundays). Some of their spring and summer concerts are in their beautiful outdoor Biergarten, which includes 2 bar "huts," a large band-shell, and 2 dance areas.
The Slippery Noodle
The Slippery Noodle has been around since 1850, earning it the title of the oldest bar in Indiana. It has received acclaim from Rolling Stone as being one of the nation's top blues bars. You can hear live blues artists 7 days a week and has a full menu to enjoy. The Slippery Noodle has been graced by stars such as Patrick Dempsey, Harrison Ford, and Dave Matthews.
The Jazz Kitchen
The Jazz Kitchen is a prominent jazz club and restaurant in Broad Ripple that attracts local, national, and international musicians. Don't be deceived by its name, though. Every Thursday, they host other genres, like Latin Dance Party. It was voted one of the "World's Top 100 Jazz Clubs" by Downbeat magazine. It draws a unique crowd of all ages and backgrounds.
If you're new to the area, make sure you check out these amazing music venues. Where do you enjoy hearing live music in or around Indy? Share in the comments below!