A New District for Downtown Indianapolis
Posted by Paula Henry on Monday, November 12, 2007 at 3:19 PM
By Paula Henry / November 12, 2007
5 Comments
Downtown is prepared to offer a new destination district. After two years of quiet real estate transactions, the land has been acquired. The Legends Entertainment, LLC., is finalizing plans for Legends District-SODO. The new SODO District, literally, South of Downtown is located south of South Street from Madison Avenue to the railroad tracks and to the south past Merrill Street.
The artist rendition of the plan.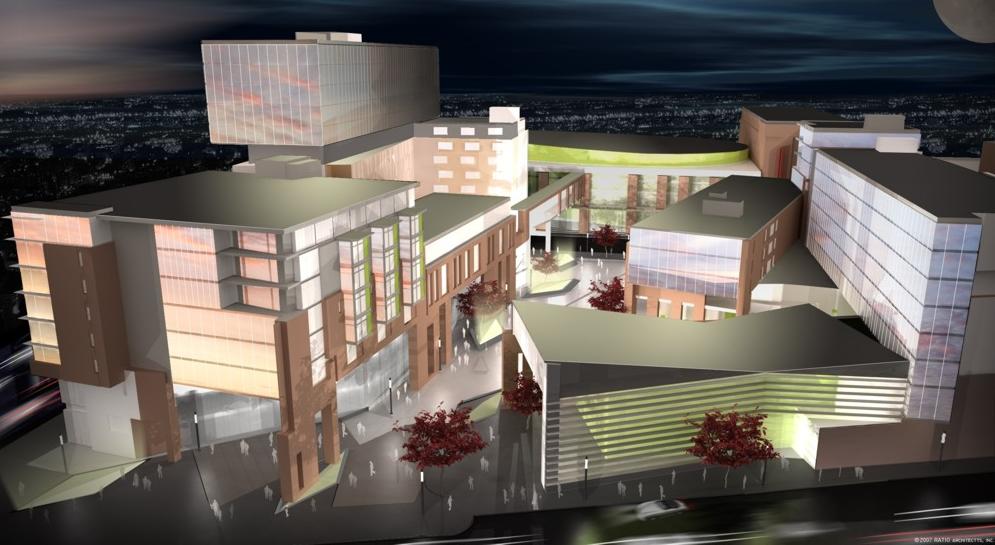 The vision is to create an independant destination in the Spirit of Times Square and make Indianapolis more of a destination………maybe we'll be able to drop the New Years Ball in 2010. The project is expected to begin in fall 2008 with completeion by the end of 2009. The project will include shops, hotel rooms, a concert venue and condos. I personally believe Indianapolis is a great place to live with a variety of cultural and arts events to make it a destination. As such, I am excited to see the addition of another cultural district downtown.
UPDATE: 6/30/2009
So Long, SoDo - According to the Indianapolis Business Journal, the SoDo District dream has ended with the sale of the parking lot at Meridian and South Streets. Read More Here.