Four Indiana Towns Make the Top 100 List of Best Small Towns
Posted by Paula Henry on Monday, August 15, 2011 at 2:21 PM
By Paula Henry / August 15, 2011
Comment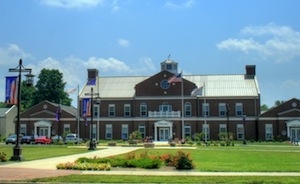 Once again, the towns of Central Indiana have made the list of 'America's Best Small Towns' by CNN Money. Four Metro Indianapolis towns have been recognized for 2011 as popular places to settle down.
In Hamilton County, Westfield ranks 48th and Noblesville number 50. Two Hendricks County towns also made the list; Brownsburg at 55 and Plainfield at number 62.
There are many factors which determine the criteria for best small towns. The most notable are housing, economic strength, job opportunities, schools, safe streets and activities available.
It's no surprise to those of us who live and work in these cities. It is apparent through the many awards, nominations and accolades delivered through the press, that Central Indiana and the Indianapolis area cities and towns have a lot to be proud of.
Now only are these great cities to live within 25-30 minutes from downtown Indianapolis, home prices are very affordable. So, how much does the average home cost in one of these great towns? Here's the averages for homes in each of these cities for the month of July.
Brownsburg - The average home sold in Brownsburg last month was 3 bedrooms, 3 baths, with 2012 square foot and the average price was $174,510. Brownsburg Indiana Homes for Sale
Plainfield - The average home sold in Plainfield in July was 3 bedrooms, 2 baths, with 1966 square foot, with an average price of $146,394. Homes for Sale in Plainfield
Westfield - The average for homes sold in Westfield in July was 4 bedrooms, 3 baths and 2476 square foot, for an average price of $226,500. Check out Homes for sale in Westfield.
Noblesville - The averages for homes sold in Noblesville last month was 4 bedrooms, 3 baths and 2274 square foot for an average price of $190,705. Search Homes for Sale in Noblesville.
If you would like more information about any of these towns, contact us or call us at 317-731-2319.