Best Ways to Find Home Repair Professionals
Posted by Paula Henry on Thursday, August 28, 2014 at 10:30 AM
By Paula Henry / August 28, 2014
Comment
If you are a home owner, then you understand the joys - and the challenges - of home ownership. You likely love that you are not limited in painting like renters. Nor do you have to worry about rent rising or finding a parking place.
On the other hand, you know how much work it can be to keep your home up and running. From mowing the lawn to fixing the random assortment of things that go wrong, owing a home takes time and money.
So what are you to do when something in your house breaks, and you aren't necessarily skilled in plumbing (or electrical or landscaping, etc)? One of the best ways to get it done (and done well) is to hire it out to someone who knows what they're doing. But if you don't happen to know a handyman personally, where are you to find these aforementioned professionals?
Don't sweat it... you've come to the right spot. We've put together some of the best ways to find home repair professionals.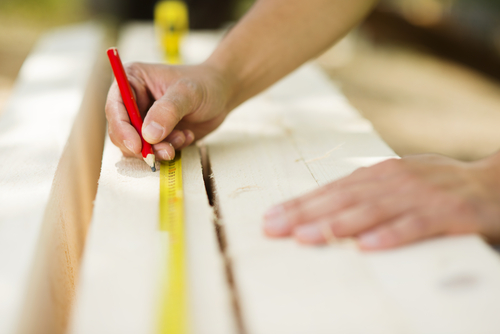 Ask your close friends and family
If you are going to be inviting a home repair professional into your home, you want it to be someone that you can trust.
One of the best ways to get good, honest recommendations is to ask your family and friends. These are the people who love you the most, so they are most likely to be honest with you and give you good suggestions, especially if they live in close proximity. Chances are, your neighbors may have had similar issues with their home(s) since they were built around the same time. They would be a great resource to ask as well!
Turn to social media
If you come up empty handed with your close family and friends, you can always turn to social media. Regardless of your medium of choice (Facebook, Twitter, LinkedIn, Google+), people are always willing to give their opinions. Put a post out asking for recommendations - or generally asking if people have had good (or bad) experiences with professionals they may have used. You are likely to get many responses, which is great!
Angie's List
You can always turn to local industry leader Angie's List to get report cards for local professionals. It does require a paid subscription, but for a small fee you gain access to over 700 home review reviews and ratings. It allows you to sort by what type of professional you're looking for (plumber, electrician, etc). From there, you can read what other customers have said. It's a great way to choose someone that's right for you!
Your realtor
Have you thought of asking your realtor? (Why not?) Your realtor should be a trusted resource for all sorts of information. Most likely, your realtor has used a repair professional you're looking for. But if not, he/she will go to great lengths to find you a good recommendation. Here at Home to Indy, we love it when current and past clients get in touch with us for whatever their needs are (dentist recommendations, good places to ride your bike, where to find the best Mexican in town. Don't ever hestiate to contact your realtor for any questions you may have.
Online reviews
Check out online reviews on websites like Yelp. Enter in what you're looking for and in what city, and options will come up. Services are ranked with a 5 star rating system, and you can read reviews from past customers. Best of all, it's free!
Do you have other recommendations for finding home repair professionals? If so, comment below. We'd love to know!