Breads, Sweets, and Pastries: Indy's Best Bakeries
Posted by Paula Henry on Sunday, December 14, 2014 at 10:30 AM
By Paula Henry / December 14, 2014
Comment
We LOVE pastries here at Home to Indy! And don't get us started on donuts. Sweet bread, fruit pies, brownies, cakes and cookies? Yes, please. (What's not to love?)
Thankfully, Indianapolis has a plethora of amazing places to satisfy our sweet tooths. Without further ado, here are a few of our favorite Indianapolis bakeries. Check them out! (You'll be glad you did!)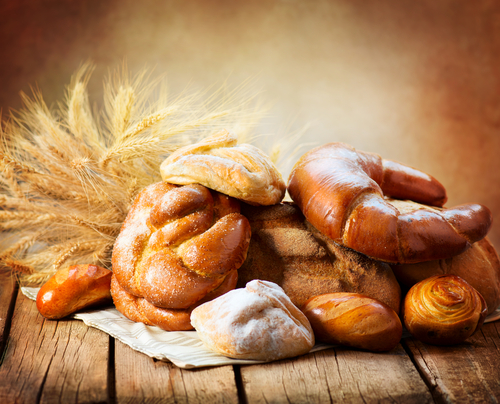 Originating in the 1950's, Titus Bakery is a third-generation, family-owned business that has earned a reputation for providing some of the finest donuts and pastries in the state. The recipes and processes developed over this time provide its customers with not only consistent quality but a tantalizingly-wide selection of tasty treats. Recently, Titus expanded its offerings to include home-made pies and cakes as well as a delicatessen items featuring Boar's Head meats and cheeses, sold in signature sandwiches or by the pound. Whether you join them for a leisurely lunch or choose our convenient drive-thru, we think you'll be back for more.
Long's Bakery is a family bakery started by Carl Long in 1955. All of their products are made daily from scratch. Their bake goods are made to be enjoyed when you buy them; thus, they contain no preservatives. Not only does Long's have a variety of donuts, they also carry cakes, cookies, pastries and pies. They have been at their 16th street location for over 50 years and their Southport store for 20. We love their warm, yeast donuts!
Circle City Sweets opened in January 2007 then opened their Patisserie back in May 2010. They can be found at the Indianapolis City Market, and many of their products can be enjoyed at Nordstrom's E-bars, Calvin Fletcher's Coffee House, The Best Chocolate In Town, Huddle's Frozen Yogurt and Nicole-Taylor's Pasta & Market. They specialize in French Pastries but also have an entire menu of good-old midwest bakery items. They're also known for their French Macaroons and in-season, small batch jams.
Taylor's Bakery just celebrated 100 years of business in the Indianapolis area. It is currently operated by 2 fourth-generation family members. With 100 years of baking experience, Taylor's Bakery can create the perfect wedding or specialty cake, but they're also known for their ice cream, breads, rolls, and cookies. You can't go wrong at Taylor's!
Did we miss any? What is your favorite bakery? Let us know in the comments below.