Building an Ideal Home Search
Posted by Paula Henry on Wednesday, September 7, 2011 at 6:39 PM
By Paula Henry / September 7, 2011
4 Comments
If you don't have a clear picture in mind of exactly what you are looking for in a new home, or where you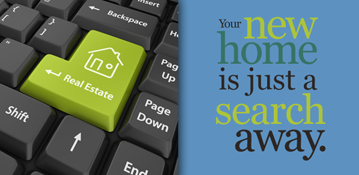 want to live, searching for a home can be overwhelming. You'll have to ask yourself questions like: Do I want to live in the city? Do I want to live in the suburbs? What kind of a home am I looking for, a single family detached or maybe a condo? Are there specific amenities you are thinking about? What about the number of bedrooms or bathrooms you'll need?
Once you've made a list of requirements for your new home, you can save a lot of valuable time by setting up a saved home search on our website with your specific parameters.
Personalized Searches Delivered Right to Your Email
As you make your way to the Property Search page, you'll make a selection(s) for your preferred city or neighborhood, number of bedrooms & bathrooms, and any additional details you'd like to include. After selecting all of your requirements, you'll want to save your search. You'll be able to choose a name for your search upon saving it. This ensures if you set up multiple searches, you'll be able to tell them apart. Saving a search allows you to access your saved searches 24/7 in your own account.
As new listings or changes to listings that fall within your criteria are updated on the site, you'll receive an email update.
Help From Your Realtor
To receive even further personalized assistance, you can call or email one of our Realtors to help you with your home search. Your Realtor will also keep a keen eye out for any real estate market news specific to the area you are looking in. Often times there are properties that may not be listed in the multiple listing service and will not appear on the website, a real estate agent will also be privy to this knowledge. Knowing about private listings, agents can ensure you're seeing all possible opportunities within your search requirements.
Lisa Lambert is the writer for a luxury real estate brokerage in Jupiter, FL. She writes for buyers and sellers in golf and boating communities such as Admirals Cove.