Classy Halloween decorations for your yard and home
Posted by Paula Henry on Wednesday, October 9, 2013 at 10:00 AM
By Paula Henry / October 9, 2013
Comment
October is here and that means the ubiquitous ghosts, cobwebs, gaudy front porch decorations, and carved pumpkins everywhere you look. If you think Halloween decorations are tacky and can't possibly be classy then it's time to think again.
We've compiled a huge list of tasteful, classy fall and Halloween decorating ideas for your beautiful home and lawn that will get you in the festive spirit!
No-Carve Pumpkins
Avoid the messiness of carving and cleaning a pumpkin with these no-carve, easy pumpkin decorations.
1. Painted Pumpkins and Classy Designs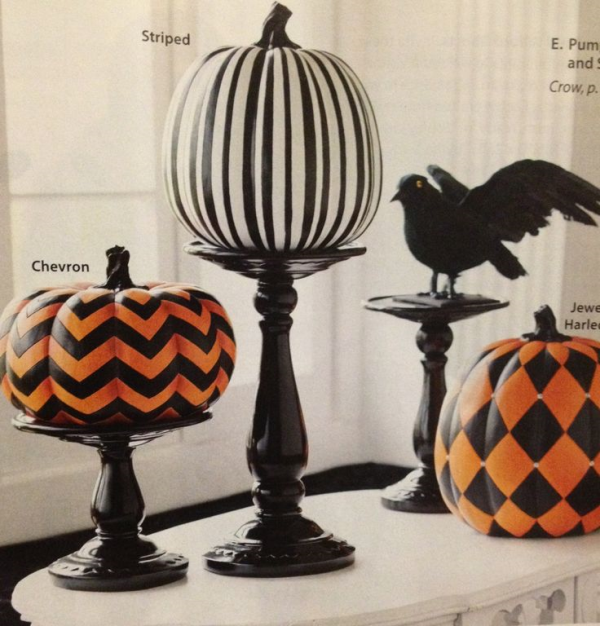 2. Lace Pumpkins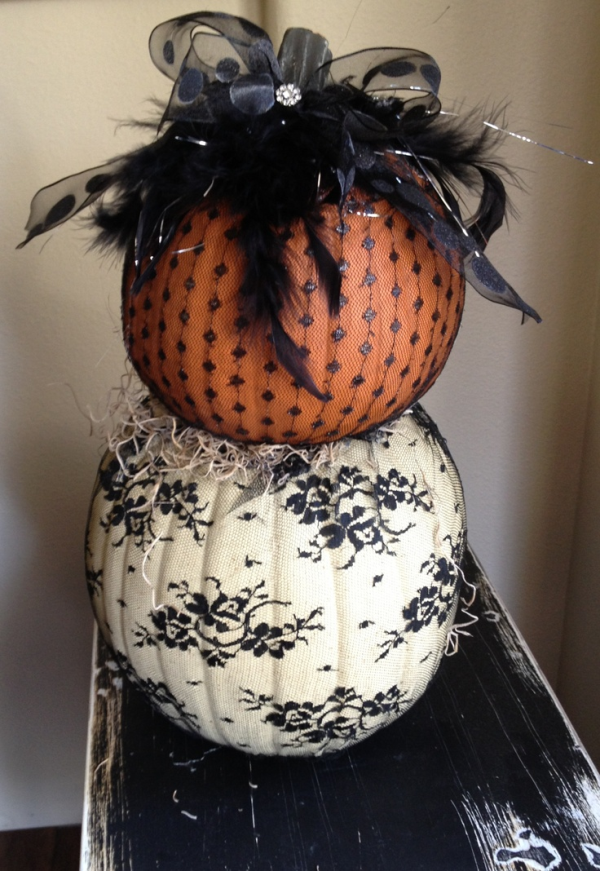 3. Drill-a-pumpkin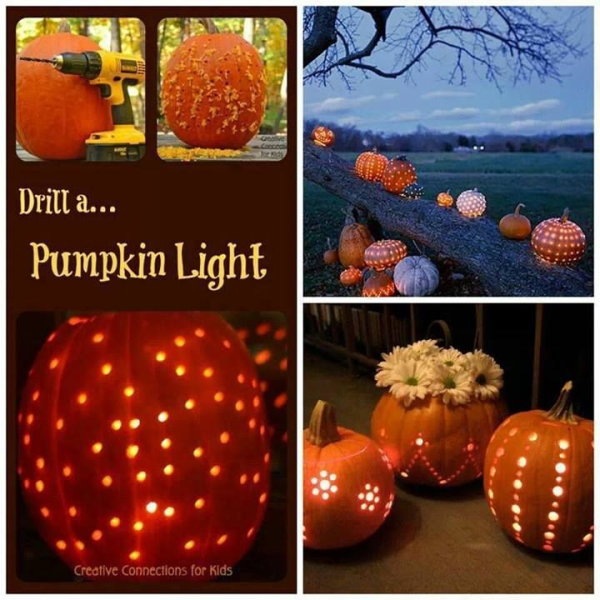 4. Drill + No Lights = Even Easier Pumpkin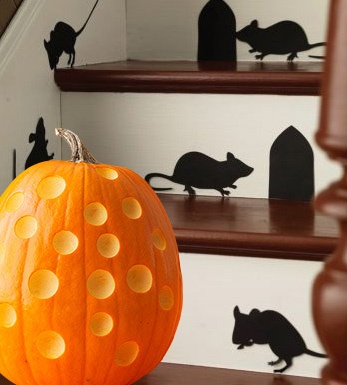 Halloween Wreaths
5. Stripes & Felt Flowers Wreath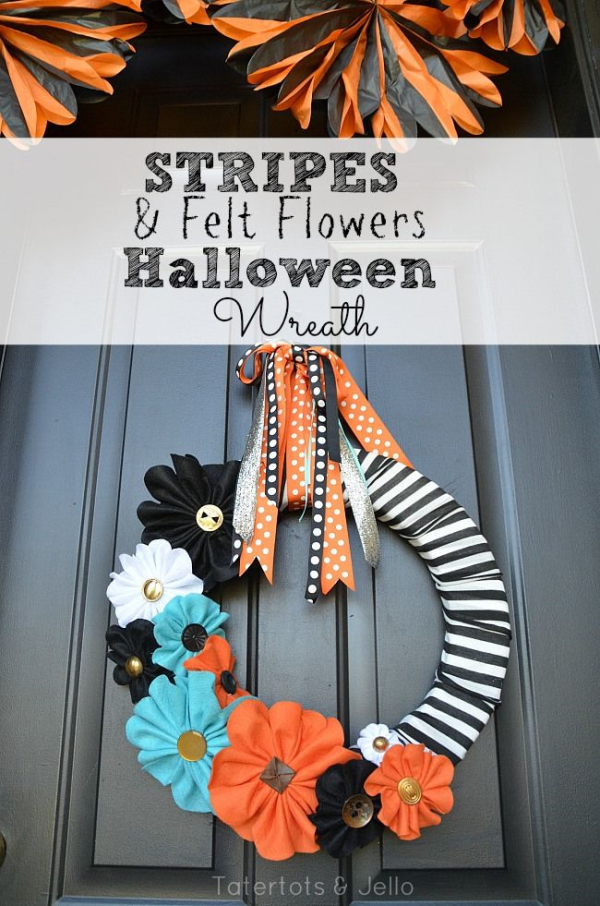 6. Chic Bat Wreath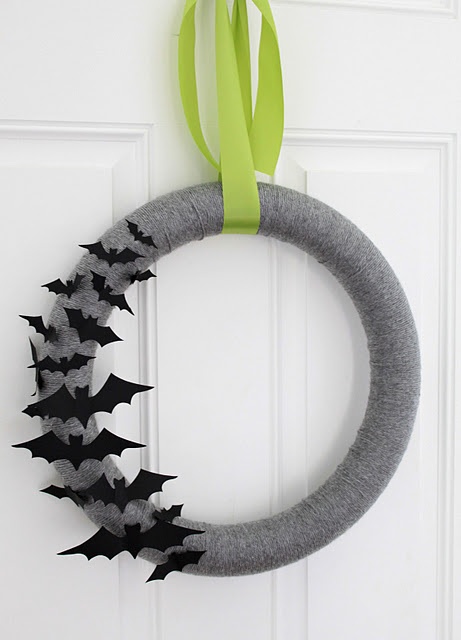 7. "When you don't know what to do with that old feather boa" Wreath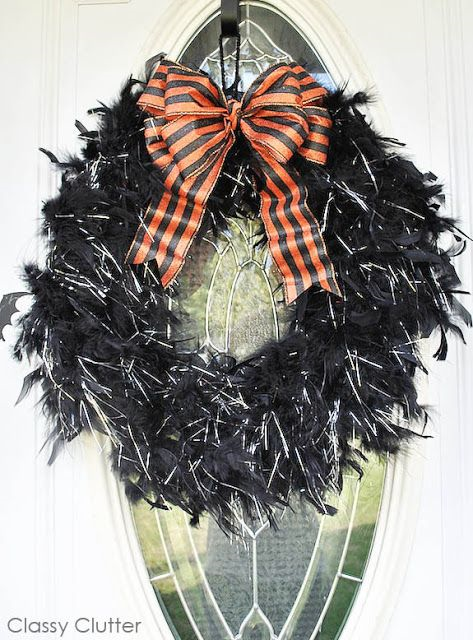 Gentleman Ghosts
Ghosts can be classy and friendly. These are gentleman ghosts that anyone would be proud to host in their front yard or front porch.
8. Black Tie Ghost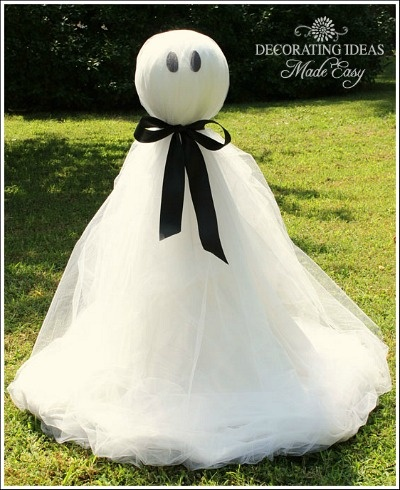 9. Glowing Ghosts
10. Mason Jar Mummy/Ghost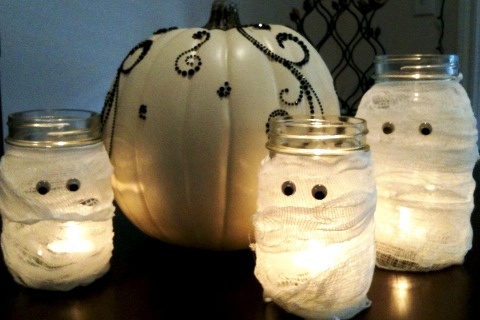 (Bonus: Easy craft for kids! Just add gauze, tea light, and googly eyes)
Skulls & Skeletons
These are not your Dollar Store skeletons. These are classy skulls and skeletons, ladies and gentlemen.
11. Martha-Approved Glitter Skulls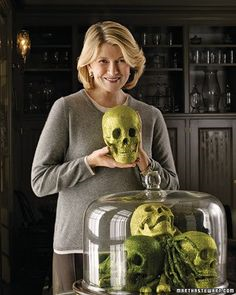 12. Skull Hand Martini Glass
These are also suitable for year-round use.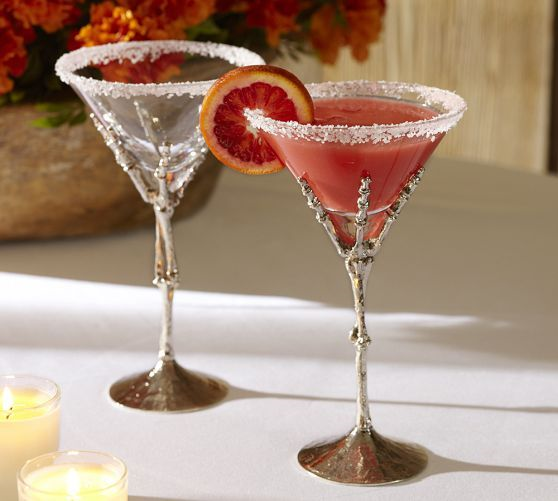 13. Skeleton Wall Art
This whole front porch arrangement is nice, actually.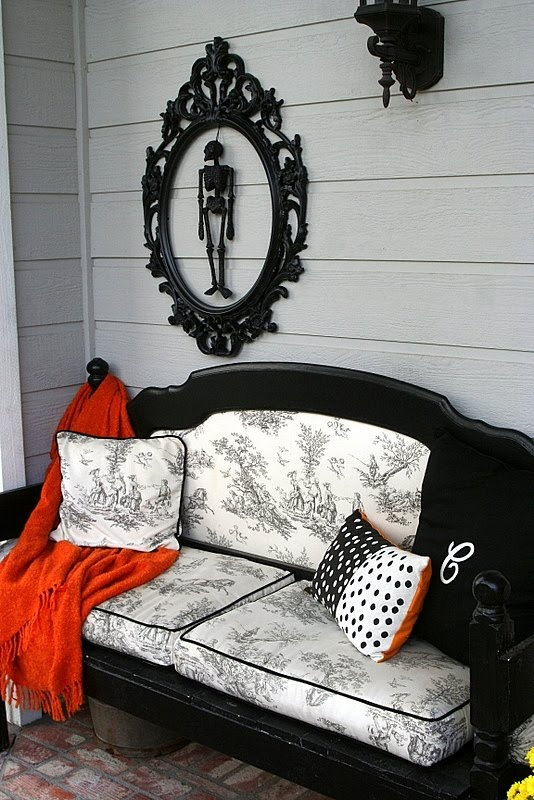 Flowers & Garland
14. Chain Garland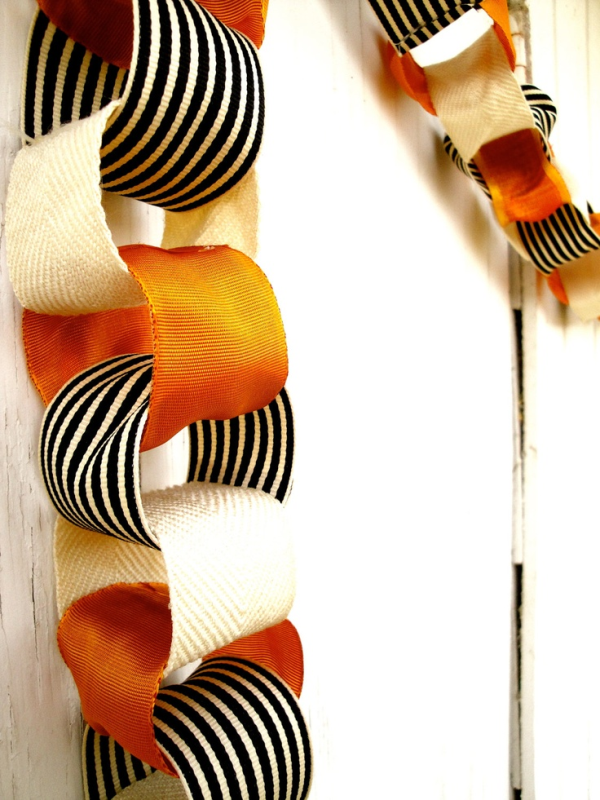 15. Flower Arrangements with Notes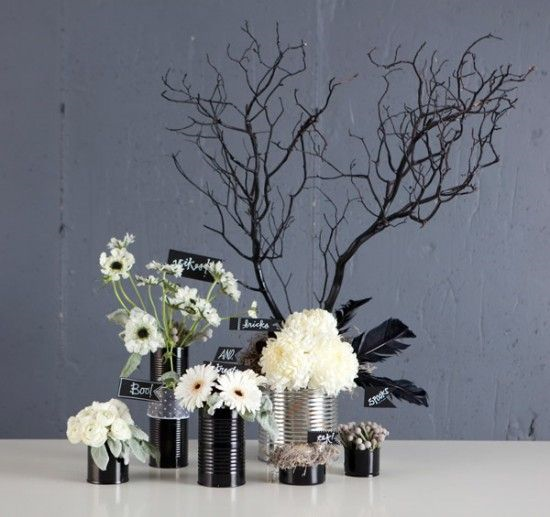 16. Clementine Tower
This would make a nice gothic centerpiece for a swanky dinner party, no? I think this is made with clementines and cloves.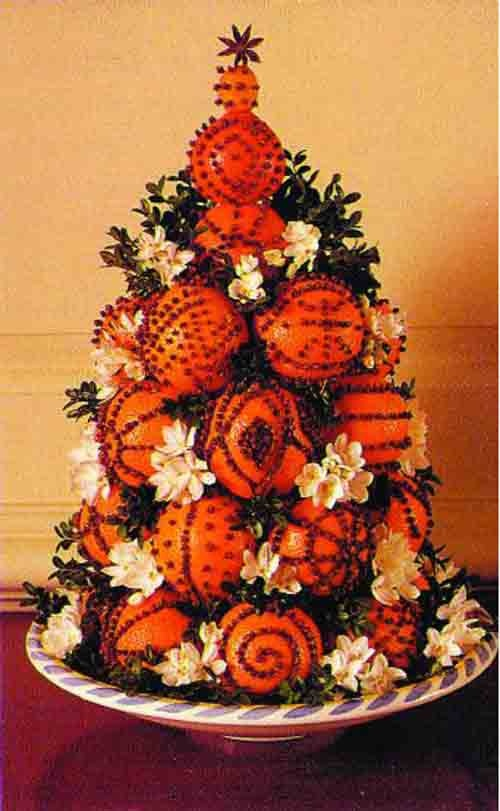 Extravagant Classy Halloween Party
Nothing says Halloween like a seriously classy Halloween Party for grown-ups.
17. First, find a theme. Like Zombie Party.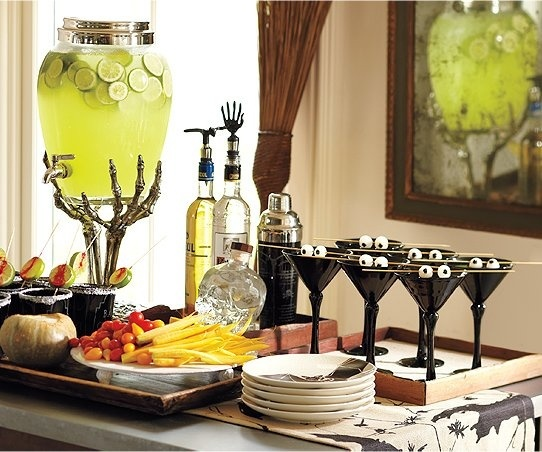 18. Next, decorate with tastfully draped cobwebs and candles.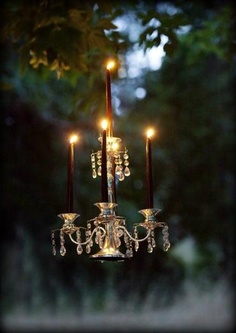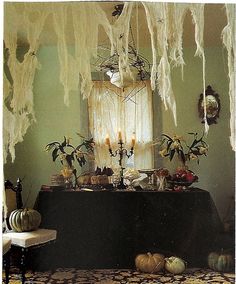 Finally, when it comes to classy Halloween decor, the number one rule to remember is: You can never have too many BATS.
19. Wall Bats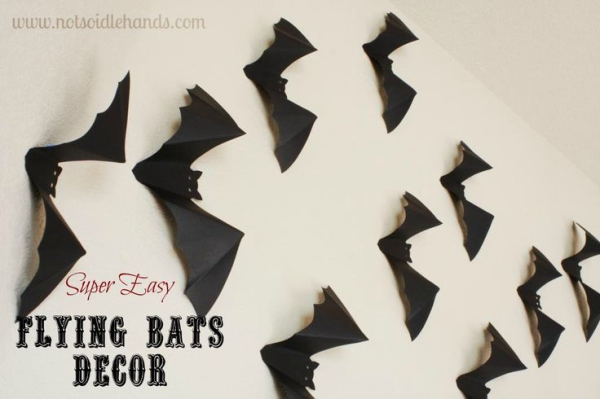 20. Hanging Bats

21. Bats on Doors