Client Care is Good Business
Posted by Paula Henry on Sunday, September 16, 2007 at 6:47 AM
By Paula Henry / September 16, 2007
6 Comments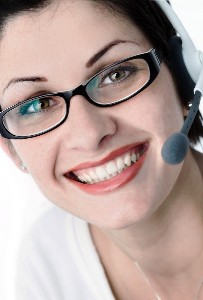 This is not specifically about real estate or Indianapolis. I know my readers can see the obvious connection of good client care practice regardless of the business or city.
In search of new communication devices to keep me accessible wherever I am, I went online to find a new phone and wireless card. The wireless company I have used since 1998 had a great offer for a Blackberry and the price of their wireless card was not too bad. I went through the online process only to discover I could not take advantage of the offer since I am an existing customer.
For a new customer, the price was $149. For me, who has been a long term customer, the price for the Blackberry was $489. and an additional two year renewal period. Then there was the cost of a wireless card.
I spend a lot of money monthly on their service for my families collection of cell phones, download ringtones and text message habits. I have college aged children:) I spoke to their virtual receptionist and no, the offer is not available to existing customers. Same story at their brick and mortar outlet.
It seems to me a long term client would be given some latitude.......some care and consideration. In the wireless phone industry, where competition is on every corner, I think their service priorities are a bit skewed. They prefer to reel in the new clients with some special offer and keep the existing clients tied to a contract.
I will have to pay the $175. early termination fee because I now have a new cell phone company which gave me a free Blackberry, a free wireless card, a great rate for unlimited minutes on both and a one year contract. It doesn t take a genius to figure out the numbers. If you don't take care of your clients and customers, someone else will. It's common sense and good business sense.