Creating a Private Refuge at Home
Posted by Paula Henry on Thursday, April 16, 2015 at 6:34 PM
By Paula Henry / April 16, 2015
Comment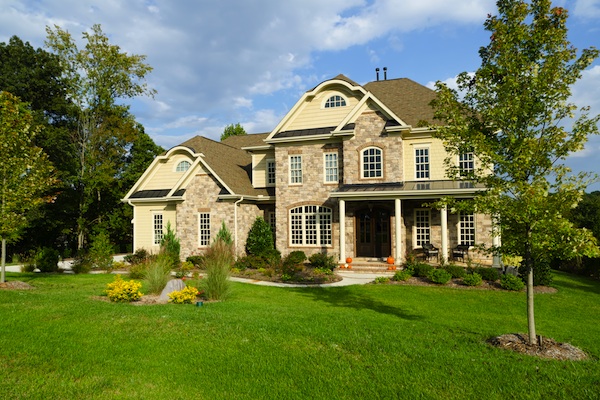 Even the most social of people needs a moment to themselves every now and again. A radius of roughly 18 inches surrounding the body is considered, on a psychological level, to be one's personal space. Beyond this, the need for privacy is one that affects all humans.
And yet, from nosey neighbors, to crowded urban areas, to the tabloid with bold, invasive headlines, we live in a world hell-bent on violating that privacy.
You home, then, should be your refuge. Within your proverbial four walls, you should be safe from intrusion. Yet, according to a 2014 Yale study, a whopping third of neighbors admit to spying, so if you live in any kind of subdivision, the reality is someone is looking. Now, I think we all peer through the blinds from time to time, but in some instances, it just goes too far. Sometimes there is that neighbor who seems to have decided that your windows are like their own personal television set, or whose back yard parties seem to just meld obtrusively with your backyard parties, making the guest list fuzzy and the music dissonant.
So what do you do, when privacy is an issue in and around the personal space of your dwelling? When it comes to your home, there are a number of things you can do to transform it into a haven, your own proverbial fortress of solitude.
The closing of a door can bring blessed privacy and comfort

~ Andy Rooney
Curtains and Sheers
Especially in crowded neighborhoods, the windows in your home can transform from a portal to the outside world, to a living television screen for any passersby with you as the unwitting star of your own reality show. Blinds can be expensive, and even if you have them, they only open and close, meaning if you want to let light in to your home, you also open up the opportunity for others to peek in. Consider curtains and sheers. In addition to adding a bit of drama to a room, they give you a bit more control over the windows of your home. Sheers are great because they allow light in, but obscure the view into your home from the outside, at least during the day. For dramatic effect, install curtain rods close to the ceiling above your windows and hang drapery to the floor. This gives the illusion of taller more impressive windows, and adds height to your room.
Fences, Screens, and Walls
Privacy fences can increase the value of your home while also shielding your back yard from the view of others. For houses in dense urban areas, or on busy streets, this can be a great way to create an oasis, and also a place of safety for children and animals to play. The cost of a fence can be high; consider a frame and screen as an alternative. The screens and frames can be purchased at most home and garden stores. While privacy screens are somewhat sheer, they can still offer a defined space that is mostly shielded. For the DIY enthusiast, try building a privacy wall out of recycled materials such as old doors, or cinder blocks. Cinder blocks are a wonderfully versatile tool for building everything from outdoor furniture, to fire pits, to planters. Bench seating and planters can easily be worked into the design of a cinder block privacy wall. Check local ordinances and your HOA for any special guidelines.
Porches
For houses with substantial front or back porches consider screening these in to make a functional outdoor living space. Outdoor blinds, shades, and curtains can also provide an extra element of privacy. They can also keep the space usable while shielding you and your family from rain and harsh sunlight.
Landscaping and Plants
One of the best options is to let mother nature cocoon your home. Tall trees, hedges, and bushy plants make for great privacy screens. Use tall pots or create a low wall with a planter on top to extend the height of plants. Use trellises and screens and creeping plants such as ivy to create natural barriers. On porches, try tiered hanging planters as an option. Weatherproof, faux ivy screens are an inexpensive option if you don't want the time, cost, or upkeep of the real thing.
Sound
Finally, water features can add a bit of white noise and help to drown out the din of traffic or loud neighbors. Simple kits can be purchased from home stores and fountains constructed from recycled pots or other water proof containers.
While these tips may not stop the most enterprising of nosey neighbors, with a little thought and effort you can create a private oasis virtually anywhere.