Downtown Indianapolis: All the Best that City Life Has to Offer
Posted by Paula Henry on Sunday, May 11, 2014 at 11:00 AM
By Paula Henry / May 11, 2014
Comment
Downtown Indianapolis is a thriving artistic and cultural environment, with plenty to see and do. This area boasts of over 200 shops, more than 250 restaurants and bars, plenty of museums and historic sites - not to mention a myriad of performing arts and theatres, galleries, and other unique attractions. Living in Downtown Indianapolis affords its residents all the best that city life has to offer, along with a broad range of home prices to fit every budget.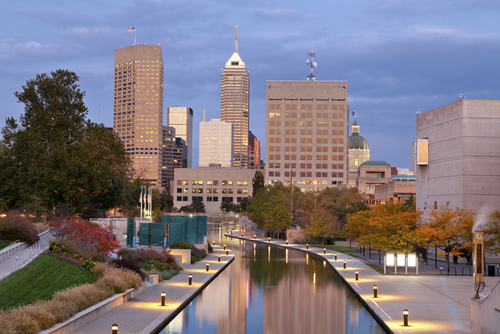 If you don't live in Downtown Indianapolis, but would like to spend a day, or weekend there, taking in the sites and exploring the metropolitan area, what should you see? What should you do? The answers are endless, as there are hundreds of opportunities for the visitor to Indianapolis. One of the more unique aspects to Downtown Indianapolis is the incredible amount of culture and arts available to partake in. Whatever your passion is, you'll find it!
Whether you're an artist yourself, or simply have a passion for art, you'll fall in love with the variety of galleries that Downtown Indianapolis offers. With more than 20 distinct galleries to choose from, you'll not only enjoy perusing the art, you'll wish you had more time to take it all in. The following are a few galleries to think about visiting:
With 16 different museums in Downtown - from sports, to fine art, to nursing, Indianapolis has a museum for everyone. Here are a few worth visiting.
On the other hand, if your passion is music, Downtown Indianapolis has an amazing variety of possibilities for you to choose from. The following will get you started!
If you're more interested in theatre, and spending a few hours being enthralled by the best actors that Indianapolis has to offer, you'll be pleased with your selection. Downtown Indianapolis has seventeen performing arts and theatres. A few to think about are as follows:
If you're unsure of exactly how to spend your day, or prefer to stretch your legs and visit an area brimming with culture and arts, you'll be pleased to know that Indianapolis has 6 different cultural areas for you to choose from. Here are a few to get you started:
If you truly only have one day to spend in Downtown Indianapolis, you may have a difficult time deciding which venues to visit first. The best suggestion is to consider the weather, your personal likes, and how active of a day you want. Of course, you can always come back - and with all that Downtown Indianapolis offers, you'll definitely want to!