Fall Reading List: Indiana Authors Edition
Posted by Paula Henry on Tuesday, October 7, 2014 at 10:30 AM
By Paula Henry / October 7, 2014
Comment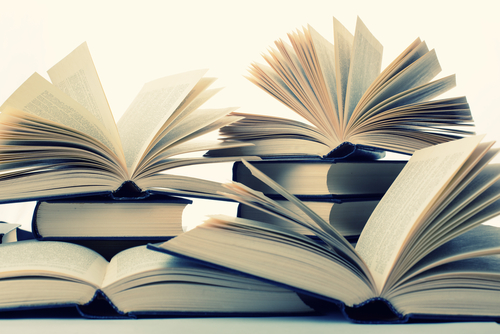 Rolling in on ever cooler wind, as the leaves unfurl and the flowers dry, Fall comes. With it comes plans for Halloween plans, and my favorite; Fall reading lists. This Fall I was intrigued to investigate Indiana authors, since a few have made the best seller lists lately, and I thought, for 2014, I would put together a Reading List: Indiana Authors Edition. Here, in no particular order, are my picks:
Under The Heaven Tree - An Indiana Childhood - by William Bridges
Poet and journalist William Bridges weaves a striking tale of life in Franklin and Vincennes, Indiana, during the time between the 1930's and the 1950's. This book follows the story of an eclectic, artistic family as they weave through the secrets and delights of small town living, this beautifully wrought classic. This work was published in 2004 and was one of many works by author Bridges, who was a widely-acclaimed consultant, speaker and writer. Other topics of his include travel anthology "Places & Stories" and the widely renowned "Managing Transitions - Making the most of Change"
The Fault in Our Stars - by John Green
Receiving enormous critical acclaim, including time on just about every best seller list there is, the fourth novel of John Green is on my must-read list. It debuted in film form this summer, but I'm eager to get the book under my belt. From what I understand, this one is one of those "all-emotion" experiences that takes you though wit, wisdom and sorrow in one thrilling ride.
A Girl Named Zippy; Growing Up Small in Mooreland, Indiana - by Haven Kimmel
This New York Times Bestselling memoir takes readers through the endearing story of Zippy, a girl born in 1965, who navigates the harrows and hilarity of a small town. Reviews call this book witty, quirky and entertaining. I anticipate based on my dust-cover sixth sense that it will not disappoint.
Time Quake - by Kurt Vonnegut
An Indiana Author's book list couldn't be complete without a selection from perhaps our most famous author, Kurt Vonnegut. Written with his usual wicked, ironic wit, he dips into a science fiction tale about a universal hiccup which results in ten years of deja-vu. His usual no-nonsense social critiques are present as society deals with our condition when we encounter the loss of free will, the disparity between reality and memory and regret.
Sister Carrie - By Theodore Dreiser
In this work about choices and outcomes, Theodore Dreiser shows us Carrie Meeber who leaves her home to seek fame and fortune in the city. Cited as the greatest American urban novel, this tale of conflict and ambition is considered one of Dreiser's greatest works.
Bean Blossom Dreams - by Sallyann J. Murphey
A memoir of former BBC producer Sallyann Murphey as she trades the big city life for something simpler in the rural area of Bean Blossom. Following her family's first year on a farm, this endearing story will make you want to ditch it all and head for where there are open spaces and fresh air.
So here's a selection to get your started. Love them or hate them? Leave a comment! Do you have a recommendation of your own for your favorite Indiana-author read? Tell us! We'd love to hear! If you suggest it, I'll read it!