Farm to Fork Food Festival: DigIN 101
Posted by Paula Henry on Thursday, August 7, 2014 at 10:00 AM
By Paula Henry / August 7, 2014
Comment
Indiana is in the heart of the Midwest, which is known for its farms. But most people (incorrectly) don't associate it with fine foods. In fact, most people likely associate Indiana with its State Fair Food. Don't get us wrong... we love a lemon shake up and friend tenderloin like the next person, but there's certainly more to this fine state (and city) than we often get credit for.
If you're new to the area or have never been to DigIN, this is the year to go! It's where high-quality, locally-produced products will be available for your tasting. Come with an appetite and a hunger to learn more about Indiana's finest!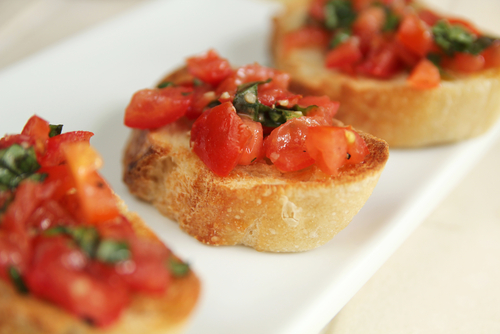 What is DigIn?
DigIN is a festival held each August in Indianapolis, highlighting farm to fork food. More than 35 Indiana chefs, vintners, brewers, and food artisans will showcase their fine dishes and beverages.
Their goal is invest in Indiana food and agriculture through education, experiences and conversation that benefit the community and economy. It began in 2008 by transforming the existing Taste of Indiana event with the goal of increasing awareness of Indiana's diversity in agriculture and culinary arts.
When is it?
Sunday, August 17 from Noon to 5:00 p.m. (Early admission is at 11:00 a.m. for those with the Ultimate VIP Experience ticket holders.)
Where is it?
White River State Park, 801 West Washington Street, Indianapolis
How much does it cost?
$35 for general admission ($45 after August 13)
$55 for early admission 11:00 a.m. start time ($65 after August 13)
$99 for the Ultimate VIP Experience ($115 after August 13) which includes:
4 James Beard Award-nominated chefs (from Bluebeard, Libertine, R Bistro and Recess) providing dishes

Climate-controlled luxury restrooms
Designated VIP-only parking and entrance
Air-cooled tent
Rare and reserve beers and wines available exclusive for VIPs
Bistro table seating
Swag bag
The single-price admission includes all samples and live performances by Indiana-based musical groups.
Tickets are available at digindiana.org or at the gate.
What's new this year?
New participating restaurants are Rook, Peterson's, and Barn Brasserie. Gourmet food trucks (Serendipity and Hashtruck) will be on site, and cooking demos are also new additions for 2014. Chefs will demonstrate cooking skills and techniques at a new demo kitchen.
What can I expect?
More than 35 of Indiana's finest chefs will prepare a unique dish based on fresh produce and meat and poultry from Indiana farms. Attendees will be able to interact directly with the chefs and some of the producers while dining on tastings. Come hungry and fill up on the nearly three dozens offerings available at the park. Sweets from Just Rennie's Cookie Company, Circle City Sweets and Nicey Treat as well as some vegetarian options will be available.
Dig IN has partnered with the Indiana Wine Grape Council and the Brewers of Indiana Guild to provide Indiana-made wines and beers. More than 20 wineries and breweries are on tap, as is Bjava Coffee & Tea with a signature iced coffee and Natural Born Juicers with a special Dig IN juice. Beverages will be available for taste and purchase.
Enjoy a wide range of music from local bands that will be playing in three areas around the park. Demonstrations will include cooking classes on a large stage and smaller stations featuring ongoing education throughout the day. Look for topics such as Indiana barbecue, canning and food preservation, and other ways to savor the bounty of Indiana's agriculture. Indiana experts will be on hand to discuss nutrition and the latest concepts on the local food scene.
DigIN is an experience, not merely an event, definitely one worth checking out! Have you been to DigIN before? Comment below and let us know your favorite parts!