Feeding Your Family: Farm to Table and Container Gardening
Posted by Paula Henry on Thursday, September 18, 2014 at 10:30 AM
By Paula Henry / September 18, 2014
Comment
If you've purchased a new home recently, you're likely considering some upgrades - like painting a few rooms or even bigger projects like tearing down walls. (For those, you might considering hiring a repair specialist.) Other projects are much more do-able on your own, like gardening, for example.
So if you're looking for something fun to do as a family and a way to help grow some of your own food, farm to table and container gardening might just be for you. If you're not sure what you're doing, have no fear. We'll fill you in on everything you need to know.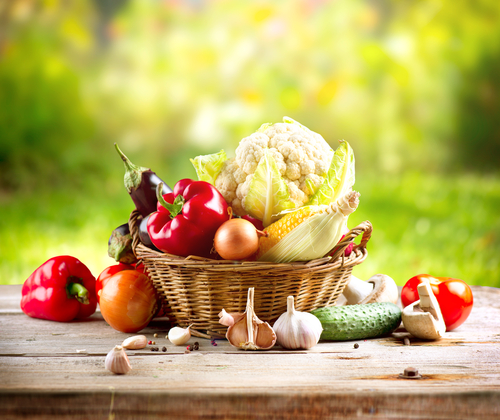 What is farm to table?
Farm to table eating is becoming more and more widespread as people become aware of it. It's based on the premise of locally produced and healthy organic food. The idea is that you purchase produce or meat straight from the farm rather than buying through an intermediary like a supermarket. Not only does this help support local farmers, it provides you with the freshest food possible.
You might have taken advantage of some of these fruits and vegetable offerings at local farmer's markets. (If you haven't, we highly recommend it!) These days, there are farm to table restaurants, blogs that give tips on the best ways to find local farmers, and even websites that will tell you what's in season in your area each month. It has never been easier to choose farm to table eating.
Container Gardening
Want to get even closer to the source of your produce? Growing your own is about as natural as it gets. If, like many people, you don't have a large plot of land available with good dirt and just the right amount of sunlight, container gardening is an excellent alternative. The basic idea is that you plant different varieties of fruits, vegetables, and herbs in boxes or planters. These can be handmade or purchased at a store.
The first thing to consider is your available space. If all you have is a patio or deck, then you'll need to tailor your containers to that space. Wood boxes in the yard will give you more room to spread out. Either way, try to pick a spot that gets at least six hours of sunlight a day.
The containers themselves should be big enough to give the plants a little breathing room, and they should also have adequate drainage. Examine the space requirements on the seed package carefully and follow the recommendations to ensure each plant has enough room to grow. You'll also want to be careful about the type of soil you choose. A potting mix that's designed for containers is a safe bet.
Once you have your containers and soil, it's time to plant. Follow the directions on your seed package and water thoroughly. You'll generally want to water every few days, unless the weather has been particularly dry or wet. It's also a good idea to apply fertilizer regularly, and keep a close eye out for weeds or pests that can affect your plants.
Then comes the fun part—the harvest! For maximum yield, you'll probably want to pick your vegetables and fruits as soon as they are big enough to eat. If you wait too long, it will negatively impact the total amount that the plant produces.