Finding a Job in Indianapolis: Secrets from Local Networking Pros
Posted by Paula Henry on Sunday, January 26, 2014 at 9:49 AM
By Paula Henry / January 26, 2014
Comment
We've all been there. We've searched ads online and submitted our resumes to multiple online sites, hoping that some Human Resources Director somewhere might find favor with us and call us in for an interview. On the other hand, perhaps your form of job hunting is scouring the Classifieds ads.
Regardless, finding a job can be a daunting task, especially if it's in a place you aren't familiar with. If you're on the hunt for a new gig, then this post is for you. We interviewed some local network pros to pick their brains on the best ways to find a job in Indianapolis. Below you'll find just a few of their gems.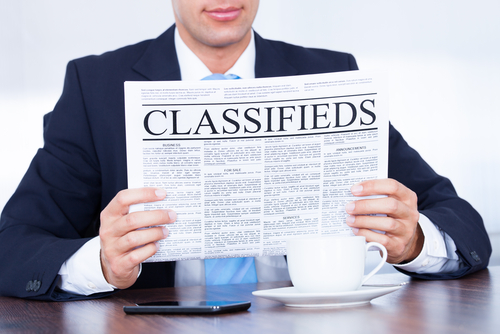 Utilize LinkedIn
If you as a job seeker aren't on LinkedIn, then now's the time. In fact, LinkedIn is one of the hottest new ways to change employment. If you already have a profile, then make it stronger by updating it with your latest accomplishments, recommend your colleagues, and become an active poster of articles relevant to your industry. (Not sure where to start updating your LinkedIn profile? Here's a great, free resource from local marketing company SpinWeb.)
Find accountability
Whether it's in the form of your best friend or a life coach, make sure you find (and take advantage of) accountability when it comes to your job hunt. (Please note: it is NOT a good idea to have this accountability person be your spouse.) Choose someone that knows you well and that you can be honest with, about your successes and your failures. If your goal is to send out 10 resumes a week, then make sure your accountability partner holds you to it. People are more likely to meet their goals when they're held accountable.
Join a Group
You find camraderie and support surrounded by people who are in a similar place of job-hunting that you are. You don't have do join an established group; gather together some of your friends (Facebook statuses tell a lot!) who are also looking for jobs. Encourage one another and share leads.You'll want to fill this with people who are helpful and/or positive, as anything less than that can just become a complaint-fest. The last thing that you need when job searching is someone who's a Debbie Downer. (If you're looking for a group that doubles as a round table of accountability on the North side of Indianapolis, we recommend CareerCrux.)
Use a multi-layered approach
Leverage as many touchpoints with the company you want to work for as possible. Andy Gregory, Owner/Recruiter of CGP Network, says "Go through the front door. If you can't, is there a side door or window? Get to the decision maker." Your efforts shouldn't end simply with submitting your resume. Connect with people you know to have them mention your name to the HR director or influencers. Let them know that you've applied and that they should strongly consider you. Cover your bases by using a multi-layered approach.
Network, network, network
We mentioned networking a bit in the paragraph above by leveraging your efforts. But you can also do it by attending ISAE Events (which is great for associations and non-profit jobs), Reach Leadership Series (a monthly networking leadership event), etc. Make sure you're getting out and meeting people. Join volunteer boards and committees of non-profits, which are usually made up of influential people. You never know if the next person's hand you shake might be the person who leads you to your next job (or - better yet - hires you)! On the same token, look for ways to connect other people in a way that benefits both of them. That's the whole purpose of networking!
Do freelance work
Offer to do some trial run freelance work. According to President/CEO of SpinWeb Michael Reynolds, "Identify a project first and have the idea already packaged so it's easy for a company to say yes to." If you excel at what you do, a company may just decide to pay you money in order to keep you around.
There are lots of ways to find a new job - in Indianapolis or otherwise - beyond just dusting off your resume. Take it from the pro's...you never know what door may open to you!