Fishers Indiana Population Growth
Posted by Paula Henry on Thursday, July 10, 2008 at 9:04 PM
By Paula Henry / July 10, 2008
Comment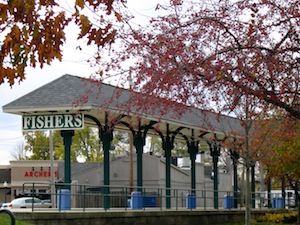 Not so surprising was news today that the Town of Fishers, Indiana, growth has placed it as the state's eighth largest community. With a population growth of 27,000 people between 2000 to 2007, Fishers' growth was twice that of Indianapolis.
The surprising news was the percentage of growth when compared with the average growth of cities in Indiana (2.6%) vs. Fishers (67%).
That's a substantial increase for a town the size of Fishers. Fishers, Indiana was recently voted the 10th best place to live by CNN Money. Over 60% of my requests for homes comes from people who are looking in Hamilton County. The requests, in order are for Fishers, Carmel, Noblesville. Hamilton County is the 25th fastest growing county in the country.
Last week Forbes magazine rated Hamilton County as The Best Place to Raise a Family. The biggest concerns for the population in the area is providing adequate transportation routes. It is not uncommon to find congestion along the 69 as you exit 465, all the way to Noblesville. Fishers is working to develop a rapid transit rail system to Downtown. Carmel is anticipating the completion of the new US 31 to help alleviate congestion in it's city.
Regardless of which of these cities or towns you choose to live in, in Hamilton County, you will find great schools, parks, shopping and friends.
Search Homes for Sale in Fishers
Search Homes for Sale in Carmel
Search Homes for Sale in Westfield