Foreclosure Homes Do Not Always Equal Value
Posted by Paula Henry on Saturday, December 10, 2011 at 8:22 PM
By Paula Henry / December 10, 2011
5 Comments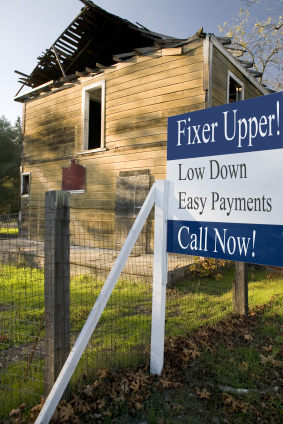 Most people believe buying a foreclosed bank owned home is the ticket to automatic savings on their home purchase. Although there can be substantial savings on a foreclosures, it will vary by the home, neighborhood, city and even subdivision. The greater determining factor will be the condition of the property.
Savings does not always equal value!
While there are many bank owned homes in good condition, some have been stripped of major components, like the furnace, copper, air conditioning units, hot water heaters and some have been purposely damaged by the previous owners.
I've definitely seen homes at opposite ends of the spectrum when showing buyers foreclosure homes in Indianapolis. We've seen entire kitchens removed, light fixtures gone, holes in walls, interior doors taken, water damage and mold growth. Some are just not a pretty site and others are horrendous.
The asking price for a bank owned home may seem like a great bargain, but you have to consider the cost of rehab and then compare the total cost against the value of homes in the area.
When you do find a great bargain, you need to know what your financing will allow. Homes with extensive damage or those missing major components can often be difficult to finance for home buyer's using traditional financing.
Banks don't like the risk of financing homes that need too many repairs, especially when the repairs are directly related to habitability.
Habitability issues include, but are not limited to:
Roof Leaks
Holes in Roof
Flooring
Plumbing
Heat
Kitchen
Holes in Walls
You should also obtain an estimate of repairs, so you can budget for expenses. For big repairs, I recommend you invest in an estimate from a contractor if you are looking at a home with several repair items. If the repairs needed include electrical, plumbing or heating and cooling systems, you will want to have a good idea of costs with some hard numbers.
Foreclosure homes can be a great value, but you must be prepared and know what you are getting into.
Be sure to do your homework, know your financing and work with a Realtor who can help you determine the after rehab value of the home you want to buy. Your Realtor can also assist you in finding lenders who specialize in financing for a rehab.
Related Articles to Buying a Foreclosure Home in Indianapolis:
Additional Costs to Buying a Foreclosure or Bank Owned Home
No Carpet, No Kitchen, No Loan