Foreclosure Options: What is a Short Sale?
Posted by Paula Henry on Sunday, December 1, 2013 at 9:21 AM
By Paula Henry / December 1, 2013
Comment
The housing market is certainly better now than it was a few years or even a few months ago, but many homeowners are still struggling.
If you are facing foreclosure and can no longer afford your home, you may qualify for a Short Sale—even if you don't think you qualify or haven't been able to sell your home. Before we discuss foreclosure options, let's take a step back and understand why avoiding foreclosure is best.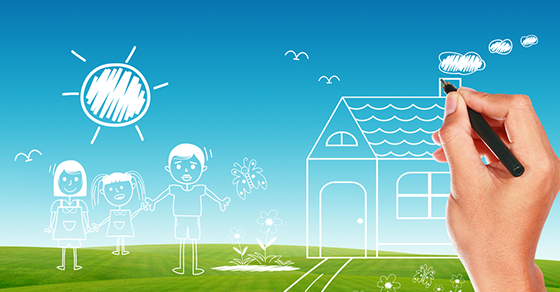 Why should I avoid foreclosure?
If your home is valued lower than what you owe, walking away from your home voluntarily may seem like the best and easiest solution. However, foreclosure has serious financial consequences for your future. In some states, you may be required to pay a portion of your mortgage debt even after the home has entered foreclosure. Also, the impact to your credit may make it difficult to rent or purchase a home in the future. It may be best to explore other options to foreclosure with your mortgage company before making a decision to leave your home.
Keep in mind, your mortgage company doesn't want to foreclose on your home. Just like there are consequences for you, the foreclosure process is time-consuming and expensive for them. They want to work with you to resolve the situation. However, some homeowners simply don't take advantage of the help available and foreclosure becomes the only option.
For example, foreclosure could result in you:
owing the mortgage company the deficiency balance of your mortgage (the deficiency balance is the remaining total mortgage balance after the sale price of the home)

lengthening the time you could receive a Fannie Mae mortgage to purchase your next home to at least 7 years
What is a Short Sale?
A Short Sale, also known as a pre-foreclosure sale, is when you sell your home for less than the balance remaining on your mortgage. If your mortgage company agrees to a Short Sale, you can sell your home and pay off all (or a portion of) your mortgage balance with the proceeds.
A Short Sale is an alternative to foreclosure and may be an option if:
You are ineligible to refinance or modify your mortgage

You are facing a long-term hardship

You are behind on your mortgage payments

You owe more on your home than it's worth

You have not been able to sell your home at a price that covers what you still owe on your mortgage

You can no longer afford your home and are ready or need to leave
Fannie Mae's Program - HAFA II
Fannie Mae's program is called Short Sale/HAFA II. HAFA stands for Home Affordable Foreclosure Alternatives.
HAFA provides two options for transitioning out of your mortgage: a short sale or a Deed-in-Lieu (DIL) of foreclosure. In a short sale, the mortgage company lets you sell your house for an amount that falls "short" of the amount you still owe. In a DIL, the mortgage company lets you give the title back, transferring ownership back to them.
What are the benefits of the HAFA program?
You can get free advice from HUD-approved housing counselors and licensed real estate professionals.

Unlike conventional short sales, a HAFA short sale completely releases you from your mortgage debt after selling the property. This means you will no longer be responsible for the amount that falls "short" of the amount you still owe. The deficiency is guaranteed to be waived by the servicer.

In a HAFA short sale, your mortgage company works with you to determine an acceptable sale price.

HAFA has a less negative effect on your credit score than foreclosure or conventional short sales.

When you close, HAFA may provide $3,000 in relocation assistance.
What is the downside of selling my home in a Short Sale?
The short sale option can help a troubled homeowner but it does carry some risk.
Financial Impact
In some states, the lender can obtain deficiency judgments after a short sale. That means your bank or mortgage company can take you to court to get a monetary award. The lien amount is determined by the difference between the balance of the mortgage loan and the price the home sold for. You may also be liable for taxes, per the IRS, on the amount of the mortgage balance the lender forgave in the sale.
Credit History
Foreclosures and short sales are both damaging to the borrower's credit history, but a short sale can have a lesser negative impact if reported to the bureau properly. The homeowner can ask for a clause in the short sale contract that stipulates the lender will not report the short sale as a charged-off account to the credit bureaus.
Selling Obligations
The homeowner has to list the home for sale and find a buyer to do a short sale. Some lenders require a real estate agent be used in the sale. The short sale application involves the seller providing the lender with solid documentation, such as the borrower's pay stubs and proof of hardship. A seller with a high-paying job or assets may have a harder time doing a short sale with the lender.
Your real estate agent is here to help
Understanding your options in the event of default and possible foreclosure is very important. Your experienced real estate agent can help you navigate these difficult waters, whether you are thinking of selling in a short sale, or whether you are a buyer considering purchasing in a short sale.
Sources:
knowyouroptions.com
makinghomeaffordable.gov
homeguides.sfgate.com