Great News for First Time Homebuyers in Indianapolis
Posted by Paula Henry on Monday, January 26, 2009 at 9:24 AM
By Paula Henry / January 26, 2009
Comment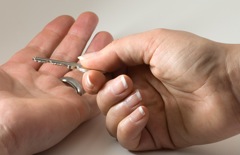 Indiana Housing and Community Development Authority (IHCDA) announced a much anticipated drop in their rates. Okay, it may only be me who was anticipating it; somehow, I think not. In October, Indiana Housing rates started moving up and have remained at 7.25% since October 28th.
Starting today, the rates have dropped to 6.25%. Although the rate is a bit higher than the current FHA rate, Indiana Housing allows down payment assistance for first time home buyers in Indiana.
The First Home Plus program provides up to 5% down payment assistance, capped at $3500.00, as a interest free loan. It's not as complicated as it sounds. There are some income and property guidelines and the (down payment) loan must be repaid if the homeowner should refinance or sell the home. The program allows for seller assistance of closing costs.
According to my lender, the use of the program for a purchase of your first home may look something like this. Each individual circumstance will be different, depending on the home and seller contribution. $100,000 home at 3.5% down payment on an FHA loan = $3500.00. With a seller contribution of up 3% toward closing costs, a first time home buyer could buy a home with no money down.
For more information, please feel free to contact my preferred mortgage consultant, Amanda Blackburn at Plains Capital. You can contact Amanda at 317–566–6693. Alternatively, you can contact any IHCDA approved lender. See their list of approved lenders here.