Green Savings in Indianapolis
Posted by Paula Henry on Saturday, August 18, 2007 at 10:45 AM
By Paula Henry / August 18, 2007
1 Comment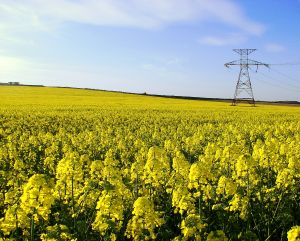 One of the questions I hear repeatedly from my clients who are buying a home in Indianapolis, is, 'how much are the utilities'?
This is a difficult question to answer. Although we can easily access the past history of utility charges for a given property, utility costs are more dependant on personal usage.
While the current costs of utilities are a consideration when buying a home, there are some simple changes you can make to reduce the cost.
Today, there are many options available which provide both savings and protect the environment. Integrating just a few of these ideas will help reduce your overall utility costs.
Water Usage:
Repair leaky faucets and running toilets.
Use the correct water level when washing clothes.
Run the dishwasher when it is full.
Green Options:
Install low flow toilets and plumbing fixtures to reduce water usage
Front load washers use up to 66% less water and 75% less detergent
Tankless water heaters - heats water instantly and on demand.
When it's time to replace old appliances, buy Energy Star.
Electric:
Replace existing light bulbs with CFL's (Compact Fluorescent Lamps)
Caulk or seal around doors and windows
Turn off lights and program your thermostat
Insulate your water heater
Add attic insulation
Replace Windows
Replace heating and cooling system filters every 60 days
Green Options:
High Efficiency Heat Pumps or Geothermal Heat Pumps
Cellulose Insulation
Argon filled double pane windows
Tankless water heater
Replace older Heating and Cooling units with high efficiency units.
Indianapolis Power and Light offers programs designed to help you save money on your electric bills: Cool Cents Program: Allows homeowners to recycle their air during the summer months and receive a rebate on their electric bill.
Perfect Cents Program: Upgrade your current heating and cooling system to a high efficiency system and receive a rebate.
Green Option: Help the environment and enroll in the Green Power Option. This allows current customers of Indianapolis Power and Light to use clean renewable sources of energy.