Help Buying Your First Home in Indianapolis
Posted by Paula Henry on Friday, April 25, 2008 at 8:09 PM
By Paula Henry / April 25, 2008
Comment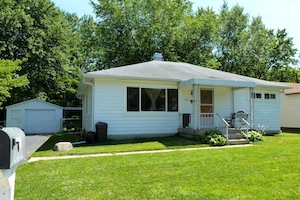 Recent changes in loan programs have put the squeeze on some who were considering buying a home. I received an email two days ago from a client I had been working with, stating his pre-approval had expired and since he could no longer finance 100%, his home buying plans are on hold.
He is moving to Indianapolis from another state and didn't make the move in time to keep the loan program he was initially qualified for, which would have put him in a home with zero down.
I responded to let him know there are loan programs available which will allow him to buy a home with little money out of pocket. Here in Indiana, we have the Indiana Housing program for first time home buyers. There are specific requirements, but the program can't be beat if you qualify.
A few of the specifics:
*Available for First Time Home Buyers or
*Buyers who haven't owned a home in the last three years
You will need three years tax returns to verify there were no homeowner tax deductions taken in the time period.
Income Guidelines:
* $63,800. for 1–2 person household
* $73,370. for 3 or more person household
* All family income counts regardless of whose name is on the loan
Loan can be FHA or Conventional
The current interest rate is 5.25%, which can be reduced by 1/8% to 5.125% when the buyer takes an online course about home ownership. The program can be used with or without downpayment assistance. Down payment assistance is capped at $3500.00 and is subject to repayment when the home is sold or the loan refinanced. If you're looking to buy your first home, let's talk.
One of my preferred lenders will be happy to assist you in determining the best loan program for your specific circumstances.