Help! My Home Didnt Sell Part 1
Posted by Paula Henry on Thursday, October 7, 2010 at 6:29 PM
By Paula Henry / October 7, 2010
Comment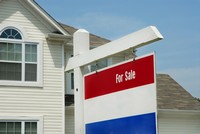 You have prepared your home for sale, completing every project you could think of (and afford) to get your home ready for the market. You've hired a real estate agent and as the sign is placed in your front yard, you have high hopes of a quick sale so you can move on with your future plans.
In the first few weeks Realtors call to show your home and you're sure, each time, this will be the one. The buyer who absolutely loves your home as much as you do!
Certainly, you will soon get the call from your agent, saying you have an offer. Instead, all you get is feedback:
The kitchen is too small
Buyer didn't like the yard
Home is overpriced
Home needs new carpet
Buyer doesn't like the colors
Not what you wanted to hear! The feedback can actually be a helpful tool in evaluating your home against other available homes on the market. You review the feedback, make a few changes to your home and continue with renewed hope you have finally found the solution to sell your home. Still, no buyers!
After a few months, the Realtor showings are fewer and farther apart. You are up a bit earlier every morning making sure there are no dishes in the sink, the beds are made, the floors swept, just in case this is the day someone wants to see your home. You're actually frustrated with the whole process and just want your life back. Wouldn't it be great to leave the house a bit messy in the mornings?
Four months after you listed the home, you have reduced the price a second or third time and still, you don't have a buyer. By now, your hope is diminishing. You continue on; after all, the goal is to sell your home. Then it happens, your listing contract expires – Now, what do you do? In this series, (of unknown length), we will examine each of the factors which affect a home sale and how you can maximize your chances of selling your home. Over the next few weeks, we'll take an in-depth look at the following topics (not necessarily in this order):
Price
Competition
Location
Preparation
Condition
Marketing
Terms
Realtor
I may combine a few of these topics . If you have specific questions, please contact me.