High End Homes Not Selling in Metro Indy
Posted by Paula Henry on Tuesday, September 1, 2009 at 11:21 PM
By Paula Henry / September 1, 2009
4 Comments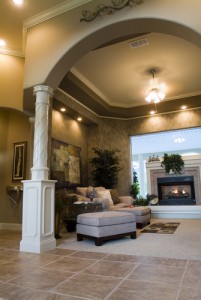 Today, the Hilbert Mansion on 116th Street in Carmel was reduced by another $5,000,000. Originally listed at $25,000,000, the current asking price is less than 40% of the original listed price. You can read the story here.
The volatility of the real estate market has taken it's toll on higher end homes in Metropolitan Indianapolis. McMansions are being passed on for more economical living choices.
Home sales in Indianapolis over the past few months may not reveal the true picture of sales per price point. Since many first time home buyers are taking advantage of the $8000.00 rebate, the price point of sales will be lower than average in many areas across the nation.
It doesn't affect high priced properties, though. There have only been 4 home sales this year over $1,500,000 recorded in the Metropolitan Indianapolis Board of Realtors (MIBOR) database. Surprisingly, all four were in the city of Indianapolis. Two in the Meridian Kessler area, one in Lawrence on Geist and one downtown condo.
There were 19 home sales this year priced between $1,000,000 - $1,500,000 in various areas; most in Zionsville, Carmel and Fishers. Currently, there are 284 homes available over $1,000,000 and a total of 23 sales this year for homes in this price range.
When we break it all down, the numbers tell us we have an eight year supply of homes in the million plus price range. Over the next week, we'll look at the numbers for home sales, days on market and absorption rate for areas in Metropolitan Indianapolis real estate. If you have 9.9 million laying around, the Hilbert Mansion is beautiful, a great location and priced right.