Hiring the Right Real Estate Agent
Posted by Paula Henry on Monday, June 9, 2008 at 1:00 PM
By Paula Henry / June 9, 2008
3 Comments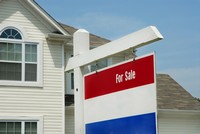 How do you decide which agent to hire to market your home and represent your interest in the home selling process?
Maybe you have a friend who's an agent, someone at work has a license, your neighbor, or brother-in-law. Your sister's friend has a daughter who just got her license.
There's a sign in another yard in your neighborhood.
One thing for sure, you won't have to look far to find someone with a real estate license willing to list your home. With so many available Realtors, how do you make the choice?
In today's real estate market, where a home seller needs a competitive advantage, it is a question which should be given some serious thought. Not all agents are alike! Not even close! This isn't self promotion; instead, an inside look at how I chose the agent who would list my home in Phoenix.
I was once a Realtor in Phoenix. Times have changed and I haven't a clue about values in the area. I do know there are about 50,000 homes on the market and if I am going to sell mine – my home had better stand apart from the competition. We have cleaned. polished, shined, updated and repaired everything we needed to – and now we must choose an agent.
I do have friends who are agents and agents I have worked with before. Many of them are good people. I could have closed my eyes and picked a name from among them; I would have an agent I liked, however, I may not have the best agent for the job of marketing and selling my home.
It would be a good thing if you also liked your agent! So, where did I search for my agent? Online…….In the blogosphere……. Why would I choose an agent who blogs, specifically? There's actually a couple of reasons:
An agent who blogs may write about any number of issues related to real estate. In order to write about a topic – you either know or have researched what you have written – It's continuing education
People who read a blog get to know the agent, their personality, whether they like them, how they market homes, how they solve issues as well as how much they know
Agents who are successful at blogging usually have a great internet presence which means more buyers and sellers visiting their site
Most real estate agents who blog know how to expose my home to the largest number of buyers looking at homes. On the internet!
Those who keep track of such numbers, say, between 85–90 % of all buyers start their search online. It makes sense, I would want my home online, in front of as many buyer eyeballs as possible. Online sites and tools used in marketing homes over the last few years has grown exponentially. I have been lucky enough to have great mentors and smart enough to pay attention so I could stay on top of the newest online marketing avenues and techniques in the real estate industry. Naturally, I searched for someone who would market homes the way I believe homes should be marketed. There are also other factors which I considered.
Were they accessible by phone and email – Did they respond promptly
Are they personable and easy to talk to – this is important to me
Could they explain what is happening in the local real estate market; it's effect on my home and in my neighborhood
Did I believe they were serving my interest, not their own
I am not implying agents who blog are the only great agents. There are many wonderful agents who do not even have a website or email. Over the last few years, though, I have had the opportunity to "get to know" online agents through their blog and internet presence. Who did I choose to represent my home in the market? The Phoenix Real Estate Guy and his wife, Francy. I have read Jay's blog for over a year. I felt I already knew him and Francy before I hired them. Jay's the blogger and he was just as I expected him to be.
Within 24 hours of being an active listing, my home is marketed to numerous websites, complete with a virtual tour, multiple pictures, a website, and detailed information for any buyer who is looking for a home like mine. When other factors such as price, location and condition are in line – marketing is the driving force behind exposure for my home. Now, our home is on the market. We wait patiently for an offer while our Realtor keeps our home marketed and monitors the market conditions which affect our home.