Holistic Houseplants for Your Home
Posted by Paula Henry on Monday, March 16, 2015 at 5:38 PM
By Paula Henry / March 16, 2015
Comment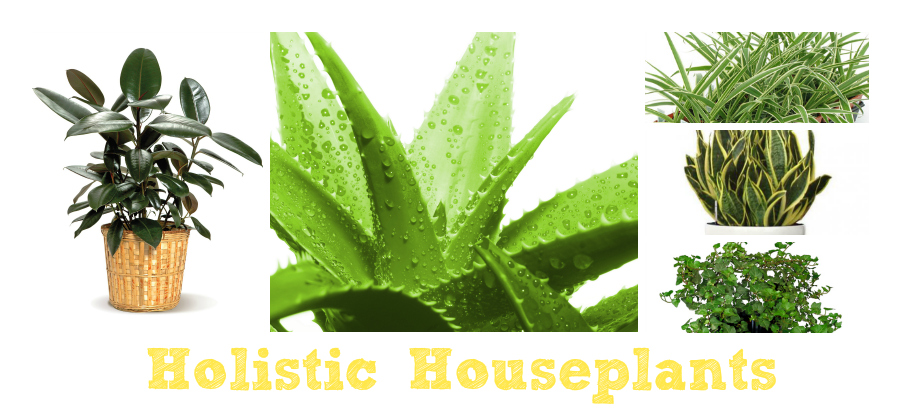 Your home should be a sanctuary, but this may not be the case. Unseen toxins and dirt can pollute the air in your home, putting you and your family at increased risk for getting sick and feeling tired and stressed. Chief among them, surprisingly, is formaldehyde. Many common household items from plastic dishware, to hair care products and air fresheners contain this chemical.
Just as plants are vital to the atmosphere of the planet, so too can they help to make your home healthier.
In addition to removing chemicals, plants release nearly all of the moisture they take in, naturally raising the humidity in your home, and lowering the risk of coughs and dry skin. Studies have show that patients in hospital rooms with green plants recovered faster and needed less pain medication than those patients in rooms without plants.
As our world becomes ever more sleek and modern, greenery is essential to maintaining a healthy, balanced mind and body. Here are a few varieties to get you breathing easier and to brighten up your living space.
Aloe
This common plant actually has a variety of benefits. The sap of course can be used to soother burns and cuts, but the plant itself actually helps purify the air in your home. What's more the leaves will begin to show brown spots if there is a high level of pollutants in the air. Aloe does best with lots of sun.English Ivy and Philodendron
NASA named these little plants among the best for air purification. Both specifically clean formaldehyde from the air in your home. Both require moderate temperatures and moderate sun. Mist your English Ivy regularly, especially during dry winter months.
Rubber Tree
The Rubber Tree is low-maintenance, thriving in cool temperatures and dim lighting. This is great for those less than sunny corners of your home, or if window space is at a premium. Just watch out for ants with high hopes.
Peace Lilly
The Peace Lilly removes several air toxins including acetone, alcohol and ammonia. As a flowering plant – and one that does well in cool, shady interiors – it's great for decorating as well. The leaves will need to be gently washed every so often to keep them healthy and free of insects.
Snake Plant
The nocturnal snake plant converts carbon dioxide to oxygen at nigh, rather than during the day like most plants. This makes it a great bedroom plant. It's low- maintenance, and is right at home in a dim corner.
Bamboo Palm
The Bamboo Palm is also on NASA's list of air-purifiers. Make sure it gets plenty of water.
Spider Plants
Spider Plants have long been common household plants, and chances are you know someone that has one. Ask for one of the baby spiders that has roots, and sprout this easy to grow plant in a glass of water before transplanting to soil. Spider plants are also great for quickly removing formaldehyde from the air.