Homes for Sale: How to Read an MLS Listing
Posted by Paula Henry on Sunday, July 6, 2014 at 11:00 AM
By Paula Henry / July 6, 2014
Comment
If you don't have experience with real estate, then staring at an MLS Listing may leave you scratching your head. And that's okay... we don't expect you to know what all the abbreviations mean. Besides, that's what we're here for, to help you make sense of it all.
So if you're in the market for a new home and aren't sure how to read an MLS listing, you've come to the right place.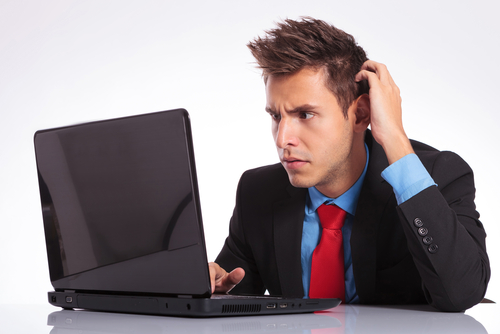 What is an MLS listing?
MLS stands for Multiple Listing Service, and it's an essential tool for finding real estate for purchase or renting. MLS listings can be accessed online by consumers and realtors. They contain important property information and details that you'll want to know. Key information about the property is provided on the MLS, such as the address, property characteristics, price, sales terms, tax information, and (in most cases) pictures.
Keep in mind that not all properties for sale will have an MLS listing. Homes that are "for sale by owner" or government auctions won't be found on the MLS unless they're being marketed by a realtor.
How do I make sense of an MLS listing?
If you aren't up on all your real estate jargon and abbreviations, we sympathize with the obvious frustration of trying to make sense of an MLS listing. (They can be downright confusing!) So, what do these terms mean?
Status – Refers to the listing status. This lets you know whether the property is active, pending (in escrow), or sold. The MLS use several statuses to indicate the availability of properties. Here are some of the most common:
Backup – This MLS status potentially indicates that the seller is actively looking for a back up offer – perhaps the current buyer is expressing second thoughts, or having trouble closing. Usually, however, this is used interchangeably with "pending," which means that the property is in escrow and unavailable.
Pending – The property has a signed contract and is not available to be purchased. Also, the property is likely not available for showings, either. If the buyer and seller reach a disagreement in escrow, or the buyer changes their mind or cannot perform, then the property may come back on the market.
Back on Market (BOM) – The escrow fell through, due to financing or inspection troubles, or the buyer changed their minds. The property is now available to be shown and purchased.
APN – This stands for Assessor's Parcel Number.
Zone – This refers to the zoning that the county has assigned to the property. It determines what type of structure(s) can be built on the property.
FP – # of Fireplaces
YB – The year the property was built.
STO – The number of stories within the particular structure.
APX SF – Square footage within the property.
APX LSZ – Square footage of the lot.
Sale Type – Indicates if the property is a regular (or standard) sale, short sale, foreclosure, probate, or some other type of sale.
LP and OLP – Refers to the List Price (current) and the Original List Price. This shows if there has been a price reduction or change.
DOM (Days on Market) - Refers to the number of days on the market in the current listing. CDOM includes any previous listing periods.
LP/SF and SP/SF – The list price and sold price per square foot.
Are there other abbreviations that perplex you? Leave a comment below, and we'll help decipher it for you!