How NOT to Cancel a Contract With a New Home Builder
Posted by Paula Henry on Friday, October 7, 2011 at 10:46 PM
By Paula Henry / October 7, 2011
5 Comments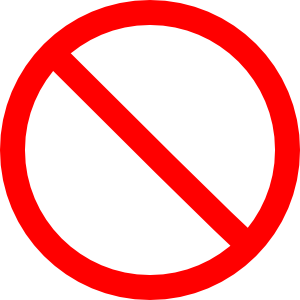 A recent conversation with another real estate agent prompted the topic of this particular post. He was working with someone who signed a contract with a new home builder and then experienced buyer's remorse. The buyer called the builder's representative and said they wanted to cancel the contract, then stopped payment on the check they had written to the builder without the agents knowledge.
Was this a legitimate way to cancel the contract? I'm not an attorney, so my response is based on my understanding of the standard new home builder contract. New home builders may have specific differences in the language of their contract. Most of the contracts I am familiar with contain similar language to that expressed here.
Here are a few terms from builders contracts:
1. Loan Contingency - The buyer has five days to submit full loan application. If they do not, the buyer has breached the contract.
2. Purchaser's Default - In the event of default by the buyer, seller shall have the right to all rights and remedies available at law or equity or the seller shall be entitled to all monies payed by purchaser, including construction deposit and 3.0% of the total purchase price as liquidated damages.
3. Entire Agreement - This agreement constitutes the sole and entire agreement between the parties. Any understanding between the parties that is not in writing and executed by the purchaser and seller is not a part of this agreement and has no force or effect. ...............this agreement may not be changed or terminated orally, it may only be changed by a written addendum or amendment executed by both buyer and seller.
4. Notices - Except as otherwise provided, all notices or demands shall be in writing and delivered to the address herein provided, either in-person, by prepaid overnight delivery service, fax or by US Postal Service (postage paid, registered or certified, return receipt requested).
The Statute of Frauds requires all real estate contracts be in writing with sufficient content to evidence the writing. Just as the original contract was in writing, any changes to that contract must also be in writing.
What do you think, could the buyer be obligated to perform or risk losing his earnest money and be liable for additional costs?
For the record, I don't believe the buyer's are relieved of their obligation to purchase the home. I suppose you can't force someone to buy a home and if they want out, they will walk. That decision could also cost additional penalties, if the builder wanted to pursue it. Granted, not every builder will, but they have the right to, according to their contract.