How to Choose the Right Pediatrician for Your Children
Posted by Paula Henry on Sunday, May 4, 2014 at 11:01 AM
By Paula Henry / May 4, 2014
Comment
If you've moved to a new city recently (or are planning to in the near future), then you've likely thought of all the new things you get to experience. Some - like new restaurants and zoos - are exciting! Others - like choosing new doctors - can be a bit stressful to think about, especially if you're moving with young children or are pregnant. That's why we've put together this blog post - to help guide you through this decision-making process.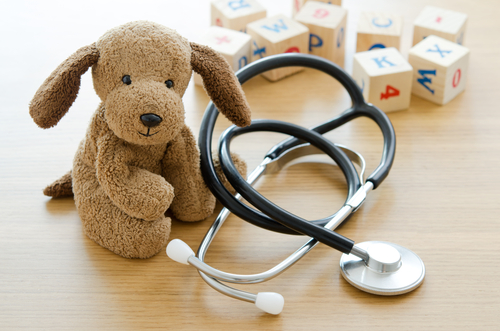 When should I start looking for a doctor?
If pregnant, making a decision well before labor and delivery allows for an informed, well-considered choice. It's a good idea to start compiling a list of candidates about four months before your due date.
Similarly, if you're moving and your child has medical conditions that need frequent or regular attention, you need to start planning several months before your move in order to make sure that you can get an appointment on the books.
What kind of practitioner should I look for?
Many parents take their baby to a pediatrician, a doctor who specializes in the care of children. Focusing on children's health and practicing with kids each day gives pediatricians a leg up when it comes to expertise on children's medical issues.

Other parents prefer a family practitioner, a doctor specializing in family medicine who can treat the whole family, from birth to old age. One advantage these parents point to is that the family practitioner should be well versed in health issues that pertain to your entire family (genetic diseases, for example).

Either type of doctor is fine, as long as you feel comfortable and confident about your child's care.
Where can I get names of doctors to consider?
Put out a post on Facebook announcing that you're moving to a new city and ask for recommendations. Most likely, your friends will be eager to help you. You might also ask your new neighbors, co-workers, or relatives that might be in the area.

The American Academy of Pediatrics (AAP) offers referrals to certified practitioners on its website. Certification by the AAP means that the doctor has graduated from an accredited medical school, completed an accredited residency program, and passed the board exam in pediatrics.
Questions to ask
People look for different things in doctors, and what's most important for you may not even be on someone else's radar. So rather than just gathering a list of names, try asking some probing questions of whoever makes the recommendation, such as:
How does your child respond to the doctor?
Does the doctor seem to enjoy working with children?
Does the doctor seem to know about the latest medical advances?
Does the doctor welcome questions?
Does the doctor take time to discuss problems and listen to your concerns?
If it's a group practice, do you know and like the other doctors?
Is the office staff patient and helpful?
How long do you usually have to wait?
Is the waiting room pleasant and kid-friendly?
Is parking plentiful and convenient?
Is there anything you don't like or wish was different about your child's doctor or her practice?
Set up an interview
Make sure all the doctors you're considering are taking on new patients and will accept your health insurance. Next, look over your list and note which doctors have convenient locations and office hours. The best doctor in the city can lose her luster if her office is hard to get to (imagine driving at rush hour with a sick and miserable child).
The next step is visiting your top prospects at their office. Only a face-to-face meeting will show you whether this doctor has the warmth, sensitivity, and professionalism you're seeking.

Most offices will accommodate your request for an interview with the doctor, although some practices charge for it. (If this is the case, find out ahead of time whether your insurance company will pay for the meeting. Some will if it's billed as an office visit.)
Choosing the right pediatrician for your family can be a big decision, but we believe it's one well worth researching and getting right!