Indiana Artisans Marketplace
Posted by Paula Henry on Wednesday, April 2, 2014 at 10:02 PM
By Paula Henry / April 2, 2014
Comment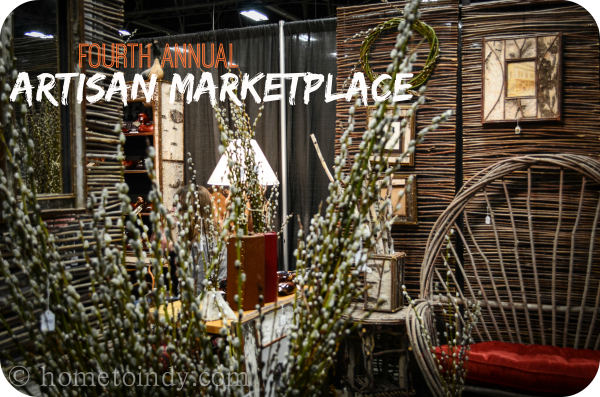 Never let it be said that Indianapolis has a shortage of artisans - we are long on creative people, a fact well demonstrated by this weekend's Indiana Artisan Marketplace at the state fairgrounds.
Put on by Indiana Artisan, a cooperative which, according to their website is made up of "fine oils and fine wines, handmade soaps and hand-turned bowls. It is Lake Michigan artists and Ohio River Valley craftsmen. Indiana Artisan is the state's best craftspeople –
from specialty cheese makers to specialty jewelry makers
from the hands of careful beekeepers to the hands of caring weavers.
Indiana's heritage in painting, glass, musical instruments, stoneware, woodwork, candies, brandies and more is defined through Indiana Artisan.".
This organization seeks to raise awareness of locally made goods, as well as provide support and training for local art-based businesses.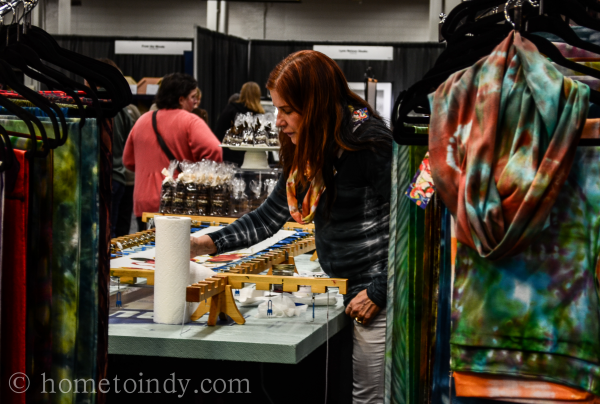 The vendor event featured live demonstrations and a wide range of mediums, including some of the more common creative trades like pottery, jewelry, and photography but also broadening to feature some really unique things like The Uncommon Gourd's collection of tiny birds made out of dried gourds, or Rosemaling, a form of old Norwegian art.
Far from the excessive crowds of the Home Show, the pace of the Artisan Marketplace was mild and full of things to delight the senses, for example, end aisles which were full of goodie vendors, offering samples of everything from chocolate, to wine to...well, is there anything else? There was, but I think I've covered the really important stuff already.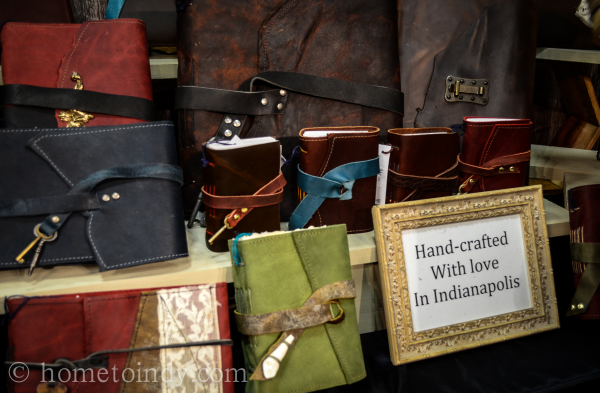 There were a few notable vendors whose wares I found especially tempting and I'll share them with you!
Over all I thought the Artisan Marketplace was a treat and conclude that if you can make any of the upcoming events or even have a chance to visit some of these artists online or in their respective retails spaces, you won't be disappointed.
If you're interested in getting up close and personal with more Indiana artists, here is information about nine unique art trails for the weekend warrior. There is also a Brown County studio tour coming up May 9-18th, which will feature several of the artists who were at this weekend's Indy event.