Indianapolis - Beyond the Gym
Posted by Paula Henry on Wednesday, January 15, 2014 at 8:49 AM
By Paula Henry / January 15, 2014
Comment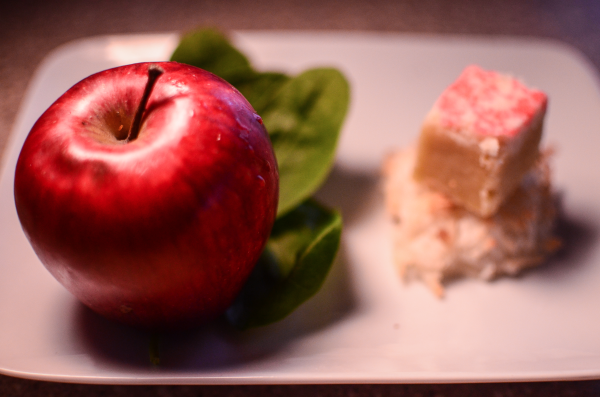 It is the pile of cookies in the trash, next to the pile of busted Christmas lights which does it for me. This crusty heap of sugar signifies that it is time to reinvent my current approach to health. I think I got off course somewhere around the onset of autumn, with it's chilly invitation to indulge in warm, gooey baked goods, thick soups and starches, and that was only the tip of the junk-food iceberg. It reached critical mass when we essentially sat down to a feast on Thanksgiving and didn't get back up until Christmas night. Whether you believe in New Years Resolutions or not, January is as good a time as any to shake things up when it comes to burning off the evidence of a three month bliss binge. The question really becomes whether or not the gym routine is enough.
For me, I already have a gym membership. And I use it. I'm not one of those February ditchers. However, since it's what I'm already doing I'm not sure that just the gym will motivate me enough to make a dent in the holiday damage. So, around this time of year, I'm looking for additional options to put me back on track with not only exercise, but also diet. And, like it or not, the first three months of the year are generally some of the busiest, so I need things I can; 1. get excited about, 2. things which are challenging without being impossible and most of all, 3. things which are both practical and affordable, to start my year strong.
Fortunately, Indianapolis has a bevy of outstanding options for health. Not only some great, if unconventional gyms like NIFFS and The Plainfield Aquatic Center, but also options for classes, outdoor fitness and a bountiful harvest for a healthful diet. I've done my research and there are plenty things bound to get anyone back on track, but here is a list of a few that most piqued my interest. Over the next few months I'm going to give them a try, and I'll share what I found with you here. Maybe you will have already tried them and will have a comment to share, as well.
Classes
Fitness in Motion - Located on East Washington, Fitness in Motion offers an incredibly thorough selection of fitness classes. Everything from Yoga and Pilates to Kickboxing, Zumba and something called Bokwa. I have no idea what Bokwa is (yet), but the description said something about working through the alphabet and some numbers and that if you do, you burn up to 1200 calories in a session. This information is somewhere between terrifying and encouraging and I must confess to being curious. They have a wide range of class times, although none for the pre-dawn warrior and prices seem very reasonable.
Indy Bootcamps - Indy Bootcamps has locations on all 4 sides of town. They are pricier, but they are also a very intense, focused program. There is also an effusive page of testimonials. I did a bootcamp before my wedding, through a private trainer and it was the best workout of my life. I also lost my lunch once. I'm not sure if that recommends the program, or not, but I think it safely sums up my expectations for this experience.
City Yoga - A yoga studio with a fun, downtown vibe. Again, somewhat pricier, but if yoga is your thing, this studio has it all. Speaking of 'all', if you're looking to take your participation in the world of fitness to a new level this year, City Yoga also offers training to become a certified instructor.
Crossfit Naptown - Crossfit, with their acronyms and their intense but friendly competitiveness. I have several friends who have taken the plunge. Their responses ranges from one friend who is the captain of the Crossfit cheering squad to another who, at the mere mention of a WOD, turns the slightly green color of a motion sick kid on a road trip. Love it or hate it, I'm guessing it does it's job so I'm going to take the plunge to figure out what camp I'm in, pom-poms, or bucket. Also located near downtown Indy and one of only two facilities specific to Crossfit in Indianapolis, prices are in line with bootcamp, and I'm guessing so is the experience.
Outdoors
Trails - One of my favorite things about Indianapolis and it's surrounding suburbs is the abundance of beautiful places to walk, hike and bike outside. Plainfield, Noblesville, Westfield, Carmel, Avon, Indianapolis, and Broadripple all have extensive trails with varying levels of terrain. Maybe it's a little cold yet, but that doesn't seem to bother my husband who would rather be outdoors than anywhere, and prefers to burn his calories the natural way, with a dog leash in hand.
Parks - Indianapolis has a great parks map, which will let you sort by amenities. Within the park system, you can find parks with everything from fitness centers to indoor aquatic facilities. There are also a few parks I will mention, which I personally think are great. Holliday Park off of Spring Mill road in Indianapolis is the foremost. It has a vast trail/stair system. Not good for biking, but walking/hiking is amazing there. Plus, there is the nature center and actual "ruins", for the added benefit of being able to convince yourself that it isn't so much a "workout" but rather an educational experience with history and nature. Another great park is Morse Lake Park, in Noblesville. They have a disc golf course, two volleyball pits, a swimming beach and places to fish.
Food, Glorious Food
My 'meals' the last month and a half have largely been colorful, glittery and shaped like a variety of snow creatures. All the exercise in the world isn't going to help if my food doesn't stop twinkling like sugar and butter fest that it's been. But, life is busy, even with the cookies and gravies gone. It would be great if we always ate at home, an ever varying menu of nutritious, balanced meals, all from local sources. That may not be reality, but the good news is, even when we're eating out, we can come a lot closer than you might think. Indianapolis has no shortage of chefs who are passionate about great food from a good source. The organic, local and farm-to-table movement is closer than you might think, and lots of restaurants here are taking the time to broaden their menus to be friendlier to gluten free, vegan and whole-food options.
Here is a list of everything from sit-down to food truck and everything in-between.
So, here's to the new year, and a fresh, healthy start, undaunted and armed with all of the great resources our beautiful Indianapolis has to offer. Got a recommendation to add? Comment below! In the meantime, subscribe to see if I survive my first Bokwa. Keep your fingers crossed for me and I'll let you know how it goes.