Indianapolis Farmers Markets Schedules
Posted by Paula Henry on Sunday, March 23, 2014 at 10:00 AM
By Paula Henry / March 23, 2014
Comment
There's nothing quite like biting into some fresh produce from your garden - or using it as ingredients for some spicy salsa. But what if you don't have time to garden (or you didn't inherit a green thumb)? Or what if you rent an apartment or condo, so you aren't allowed to have a garden? Fear not, my friends... Indianapolis has several local farmers markets where you can enjoy the fruits of other farmers' labor.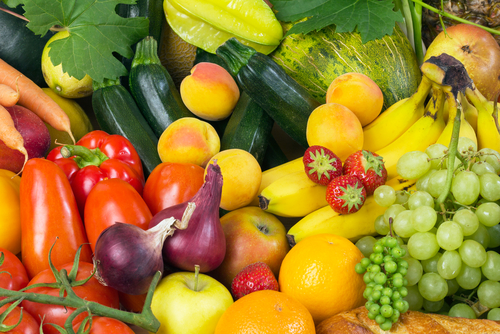 The Fertile Hoosier Heartland
It makes sense that Indianapolis would have so many farmers markets since Indiana has been an agricultural hub in the United States for farming. In fact, the Hoosier state has provided fresh produce from farm fields to our kitchen tables for decades. Lucky for us, we have several farmers markets to choose from where we can stock up on produce, even in the winter.
Broad Ripple Farmers Market
Located in one of Indianapolis' unique cultural districts, the Broad Ripple Farmers Market welcomes more than 60 vendors offering everything from fruits, vegetables and prepared food to fresh bison meat and treats for your pets. The market is open May to November and sets up in the Broad Ripple Magnet High School parking lot every Saturday from 8:00 a.m. to 12:30 p.m. and every Wednesday June through September, from 5:00 p.m. to 8 p.m. in the Broad Ripple Park parking lot.

The Original Farmers Market at the Indianapolis City Market
The Indianapolis City Market has been a staple in downtown Indianapolis for many years and continues to offer an opportunity for downtown employees and residents to buy farm fresh produce. Visit the City Market's Farmers Market all year long on Market Street between Delaware and Alabama Streets. From May to October, the market sets up shop outside on Wednesdays from 9:30 a.m. to 1:30 p.m. November to April, the market moves indoors and is open on Wednesdays from 10:00 a.m. to 1:00 p.m.

Traders Point Green Market
Traders Point Creamery is an organic dairy farm on the northwest side of Indianapolis. This family-owned farm offers several opportunities for residents and visitors to enjoy fresh, organic foods. The Green Market is open on Friday nights from 4:00 p.m. to 8:00 p.m. starting the first week of May and lasting until the last week of October. Each week, approximately 25 vendors set up tents on the front lawn of the farm selling everything from handmade wooden works to organic meats and produce. In addition to this farmers market, dinner is served on the deck of the Traders Point restaurant, The Loft, beginning at 5:00 p.m.. From November to April, the Green Market moves inside to the heated Big Red Barn and includes about 15 vendors.

Indy Winter Farmers Market
The Indy Winter Farmers Market was created on the idea of sustainable living. With vendors setting up every Saturday, this farmers market offers the opportunity to buy local and eat locally sourced foods. This market is open on Saturdays from November 12 to April 28 at 9:00 a.m. at the Indianapolis City Market.
What is your favorite farmers market to visit?