Indianapolis Gluten Free Restaurants Sure to Please Your Taste Buds
Posted by Paula Henry on Sunday, October 5, 2014 at 10:30 AM
By Paula Henry / October 5, 2014
Comment
Restaurants abound here in Indianapolis, and we love to partake of them - from local joints to national chains. If you're new to the area and happen to be gluten free, then you know how difficult it can be to eat out.
One of the most stressful parts about eating out on a gluten free diet is trying to figure out what's safe to eat. Some restaurants don't provide gluten free menus, while others require you to search through those annoyingly long "allergy/nutrition" charts online that literally takes you hours to navigate. And then there are times when restaurants don't do either of those.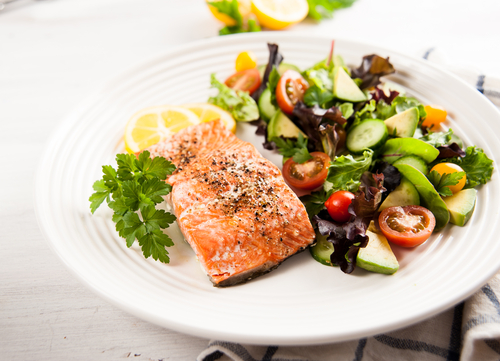 Why gluten free?
A gluten free diet is one that excludes gluten, which is a protein composite found in wheat and related grains, including barley and rye. Gluten causes health problems in sufferers of celiac disease and those with a wheat allergy. But even for people without those issues, there are many perks to going gluten free. For one, gluten is associated with autoimmune diseases. It can cause leaky gut syndrome, and it's a pro-inflammatory agent. The less you have in your body, the easier you can regulate your insulin levels.
Where to eat
Whether you've recently decided to go gluten free or if you've been on the diet for several years, you're likely looking for restaurants that lend themselves to your eating preferences. Here are a few of our favorite Indianapolis options.
Casual Restaurants:
Chipotle naturally lends itself to gluten free customers. Their rice bowls are delicious, as are their salads which you can top with their plethora of fresh ingredients and great meats. They also have corn (soft and hard) tortillas, so your options are plentiful. (We equally love Chipotle for its anti-biotic free, hormone free meats!) If you have a serious gluten allergy, you might ask that the server change gloves before they prepare your meal.
Monon Food Company is a local restaurant in Broad Ripple that is also gluten free friendly. Although they don't have a special gluten free section on their menu, they feature scrumptious options like their Portabella Mushroom, Quinoa, Mofoco Pork, salads, chicken, and more! If you've not been, we highly recommend it!
Other gluten free casual restaurants include: Chick-Fil-A, Chili's, and Jason's Deli.
Nicer Restaurants:
Harry and Izzy's is a staple here in Indianapolis and can be found at the airport, Downtown, and in Keystone. They have a gluten free menu that includes delicacies (from appetizers to desserts) like their World Famous Shrimp Cocktail, Smoked Pork Chops, and creme brulee. If that doesn't make your mouth water, I don't know what will!
Cooper's Hawk Winery is a great place to take the entire family. Their gluten free menu includes delicious wines, seafood, beef, chicken, salads, and more! We recommend their Sea Scallops, Annie's Chicken Saltimbocca, and their Filet Mignon. Yum!
Miyagi's is a Japanese sushi bar and restaurant located on 96th Street in Fishers. Although they don't have a specific gluten free menu, many of their offerings are available for those with special dietary needs. From sashimi to rolls to Nigiri, Miyagi's is sure to please your taste buds.
Additional nicer restaurants with gluten free options include: Maggiano's Little Italy, The Melting Pot, and Abuelo's.
If you still need help, there's an app for that! Check out the Find Me Gluten Free App. Indianapolis also has a Gluten Free Diet Support website that could prove to be helpful.
Bon appetit!
What restaurants did we miss? Let us know your favorite Indianapolis gluten free restaurants in the comments below!