Indianapolis Holiday Activities for the Family
Posted by Paula Henry on Wednesday, December 11, 2013 at 9:25 AM
By Paula Henry / December 11, 2013
Comment
'Tis the season to "Trim up the tree with Christmas stuff, Like bingle balls, and whofoo fluff. Trim up the town with goowho gums and bizillbix and wum" (as it says in Dr. Seuss's How the Grinch Stole Christmas). If you're wanting some family friendly events, you've come to the right place (i.e. this blog post and Indianapolis), as the city is brimming with beautiful sights this time of year.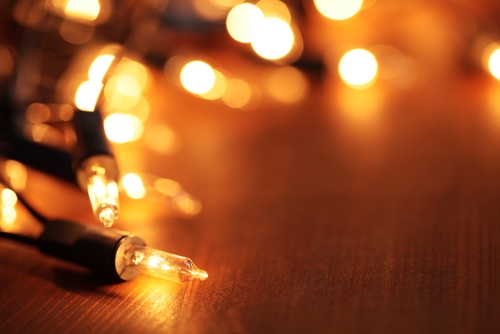 Check out the following for some festive lights and holiday displays:
The Soldiers and Sailors Monument/Monument Circle is draped with lights, as are the many shops and restaurants near the circle. The beloved holiday city centerpiece features 4,784 lights and 52 garland strands which are used to create the 242-foot display. Toy soldiers and peppermint sticks encircle the Monument. Cost is FREE!
The Indianapolis Zoo is celebrating its 45th year of Christmas at the Zoo, where they bring together the best of the holiday season with a "wild" twist! Stop by to see Santa, or hear from some of the carolers. The attraction is open until December 30 (with the exception of December 24 and 25) from 5:00-9:00 p.m. Zoo admission is $8.50 for adults and $6.50 for seniors and children.
Jingle Rails: The Great Western Adventure is open at the Eiteljorg until January 19, 2014. You'll enter a locomotive wonderland with nearly 1,200 feet of track, 13 overhead walk-under bridges, and more (like Indianapolis' own Lucas Oil Stadium)! Members are free; Adults are $10; Seniors are $9; Youth 5-17 are $6; Children 4 and under are free.
Christmas at the Lilly House at the Indianapolis Museum of Art is celebrating its 100th anniversary of Oldfields. Holiday decor for the house is inspired from ideas and trends during the second decade of the 20th century, when the estate was constructed. Cost is FREE, and the event is open until January 5, 2014.
The Indiana State Museum lights up this time of year with Celebration Crossing. "Sleigh bells ring, snow glistens, and Santa's elves are as abundant as bright lights on a holiday tree." With a description like that, who can resist? Open until December 31, the exhibit is free to members, $10 for adults, $9 for seniors, and 5.50 for children.
Looking for more? The Indianapolis Star has put together an interactive map of neighborhood displays.
Whatever your destination, we hope your holidays are merry and bright!