Indianapolis Home & Garden Tours You Don't Want to Miss
Posted by Paula Henry on Sunday, February 23, 2014 at 9:10 AM
By Paula Henry / February 23, 2014
Comment
If you didn't attend the Indianapolis Home Show at the Convention Center in January, then you missed a good one. But fear not! Indianapolis is known for its full schedule of home and garden tours throughout the year. They are a great way to get decorating tips for inside and outside your home and (in some cases) network with professionals who can help make all your home dreams come true.
Mark your calendars now for the following Indianapolis Home and Garden Tours that you won't want to miss!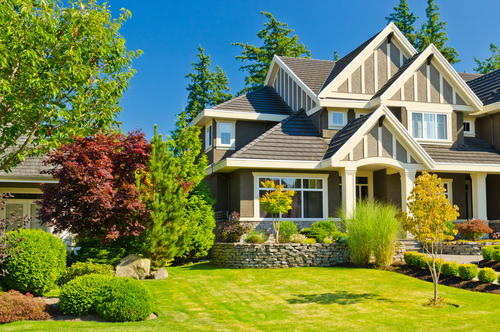 1. Indiana Flower and Patio Show - March 8-16, 2014
This outdoor living show features flowers and patios that will make you drool! Known for their array of backyard fun (hot tubs, grills, decks, fountains, potted plants, pools, yard art, etc), this show is sure to give you a few more Honey Do items for your back yard list with their 40+ exhibitors at the Indiana State Fairground.
Show hours are Monday-Wednesday (10:00 am-7:00pm) and Thursday-Saturday (10:00 am-9:00 pm) and Sunday (10:00 am-5:00 pm). Tickets are $13 general admission. Children 12 and under are free. Note: There is a $5 facility charge per vehicle for all events at the Indiana State Fairgrounds.
With so many home and garden shows available, you should never be lacking in ideas to make your house a home!
2. The Decorator's Show House - April 26-May 11, 2014
The Decorator's Show House is a fundraiser for Wishard Health Services. Each year, a homeowner moves into temporary housing while their home is redecorated. Preview tours occur in early February, after which designers and landscapers get to work. By late April, the Show House is ready for viewing. You won't want to miss this gorgeous renovation that takes place right before your eyes!
Daily public tours are available Tuesday-Sunday from 11:00 am-6:00 pm and cost $20 for adults; $18 for age 65+; $5 for ages 2-12. Group and student rates are available.
3. The Meridian Kessler Home and Garden Tour - June 7-8, 2014
Meridian-Kessler is home to historic properties, including mansions built for city leaders, as well as smaller bungalows and cottages. The Meridian-Kessler Home and Garden Tour was created in the 1970s as a way to promote the history and unique architecture of the neighborhood. Showcase homes raise money that is put toward making Meridian-Kessler an even better place to live, work, and play.
Don't forget to wear comfortable walking shoes! (Or this tour is a bike-friendly path, as well!)
Homes are open Saturday and Sunday, 11:00 am-5:00 pm. Tickets are $15 and are available at local retailers in advance or $20 at tour homes.
4. The Broad Ripple Historic Home Tour - September 27, 2014
Broad Ripple is an eclectic area known as a spot to eat, drink and be merry. But it's also an area rich with history dating back to the late 1800s. During this tour, you get to explore a sampling of the unique homes that help make up this cultural hub. During this time, you can meet the owners and take home decorating and landscaping ideas.
Homes are open from 10:00 am-6:00pm. Tickets are available at Marsh Supermarkets in Indianapolis. Tickets are $12 in advance and $15 at the door.
5. The Midtown Holiday Home Tour - November 8-9, 2014
You'll be getting in the Christmas spirit by touring beautiful Midtown homes decked in holiday splendor. If you're looking for fun, creative ways to decorate your home for the holidays, you won't want to miss this opportunity to tour some of our favorite houses in Midtown.
Tickets are $15 online and $20 at the door. Dates are yet to be determined for 2014, so make sure you keep your eyes on the website for more detailed information.
With so many home and garden shows available, you should never be lacking in ideas to make your house a home!