Indianapolis Listed in the Top 10 Housing Markets
Posted by Paula Henry on Thursday, February 25, 2010 at 11:35 AM
By Paula Henry / February 25, 2010
4 Comments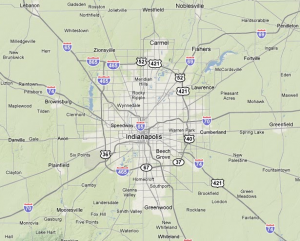 Indianapolis Real Estate seems to always be making the news. Through the bad times and the good times, we are nationally known. When we ranked in the top ten for foreclosures, the nation knew.
We are known as having the most affordable housing market in the nation for a city our size.
Now, Forbes has named Indianapolis as one of the best housing markets in the nation. I'm not one to beleive everything I read, but I do like the metrics used for determining the results in this article.
The results take into account many factors, including, housing affordability, foreclsoures and rising home prices.
Indianapolis has long been known as having the most affordable housing - We are at 18 continuous quarters and running. When all the metrics are considered, our real estate market is looking better than most around the country.
This report states our Housing Opportunity Index (HOI) is 95.
Indianapolis has the highest HOI in the country, with decent housing accessible to 96% of families making the median income. In places like this the recession has weighed down home prices, but mortgage rates are still at historic lows, giving families a chance to get in on the ground floor. Francesca Levy, Forbes
My monthly reports and observations about the condition of Indianapolis real estate market indicate we are starting to see homes sell quickly in specific price ranges. New home builders are starting to build spec homes again and the outlook is positive. Combined with the home buyer tax credit, the next few months will most likely fuel the start of a good year for home sales in Indianapolis. Then again.................if interest rates rise, we may see a stall in home sales.
One thing for certain, there is not a lack of news available to report about real estate. Check out my upcoming market reports for your area to see how we are faring on a local level.
Search Indianapolis Homes for Sale