Indianapolis Offers Most Affordable Housing
Posted by Paula Henry on Saturday, November 21, 2009 at 11:10 PM
By Paula Henry / November 21, 2009
1 Comment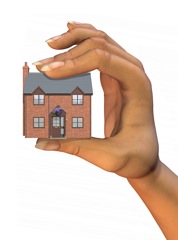 Indianapolis offers the most affordable housing in the nation, according to CNNMoney. You can read the full story here.
I don't know what the criteria was for determining the most affordable cities to buy a home. It appears to be based on income, average home sale prices and affordability score.
The article states the median home price in Indianapolis is $107,000, which is about right. Median home price indicates the number at which as many homes sold above the median price as there were homes sold below the median price. I'm not sure what the end date was for the statistics CNN used, but I used statistics through today, November 21st, 2009.
There were almost 10,000 homes sold thus far, with an average sales price of $103,767, which is close to the median price stated in the article.
Of those 10,000 homes sold in Indianapolis, 5976 or 60% of the homes sold below $107,000. If 60% of the homes sold were less than the median price, then the math is off some where.
Almost 3000 or 29.2% of the total homes sold in Indianapolis were under $50,000. Then there's the homes which sold for -0- which really skew the results. I don't know if there were homes which sold for nothing unless I check the sales disclosure filed with the county recorders office, but I'm guessing there was some money exchanged.
So, does Indianapolis offer the most affordable homes in the country? Well, we did have almost 3000 homes sold for less than $50,000. Many people call me expecting to find great deals and there are deals out there. Many, though, can not be financed and a large percent of those sold under $50,000 were cash sales.
We have a lot of investors here in Indianapolis and many foreclosures contribute to the low average price of homes in Indianapolis.
Can you expect to find a great bargain on homes in Indianapolis?
It depends on what you are looking for and where you want to live. In some of the most popular neighborhoods in Indianapolis, you will find the homes priced more than double the average or median price. For instance, homes in the North Indianapolis neighborhoods of Broad Ripple, Meridian Hills, Butler Tarkington, Arden, Kessler-Meridian areas are well above the average.
So far this year there were 599 homes sold for an average of $205,956, with an average of 2 bedrooms and 2 baths. The statistics here are quite different than the median price for Indianapolis in general.
Statistics are really too general to determine value of a particular area. The numbers speak of the whole, without considering the attributes of specific neighborhoods and communities. When we compare the value of homes in Indianapolis with the same type and style of neighborhoods in other cities, then yes, we do offer our residents very affordable housing.
I tend to believe affordable is more accurately determined by considering the affordability index. When you can buy a home for less than the cost of renting, without exceeding 35% of your income toward your total housing costs (PITI), then yes, Indianapolis offers affordable homes.
Information is deemed reliable but not guaranteed. Homes in this price range generally sell quickly and all homes listed may not still be available. Copyright © 2009 by Paula Henry, All Rights Reserved. *Indianapolis Offers Most Affordable Housing*