Indianapolis Greek Fest 2012
Posted by Paula Henry on Wednesday, September 5, 2012 at 5:27 AM
By Paula Henry / September 5, 2012
2 Comments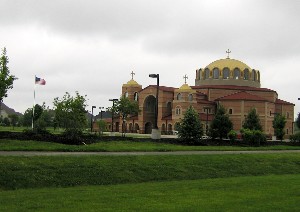 It's hard to believe I am writing about Labor Day activities already. But, it's that time of year and the best time to enjoy outdoor activities and festivals.
One of the most popular festivals in Indianapolis has always been the Indianapolis Greek Fest. It really should be called the Greek Feast, because this is the place to be if you enjoy Greek food. What's not to love!
Although I'm not Greek and can't even claim to have one ounce of Greek blood, I truly enjoy a good Gyro with creamy goodness of tzatziki sauce. It doesn't stop there, though - there's nothing on the menu at Greek Fest I haven't eaten and truly enjoyed.
The Greek Fest is located in Carmel at the Holy Trinity Greek Orthodox Church in Carmel on Friday and Saturday, September 7th and 8th, 2012. Enjoy live music, dance and tour the church. Come out and enjoy the festivities of the Indianapolis Greek Fest! OPA!! Check out their site for more information
This looks like so much fun! and difficult.