Indy Sports Scene: Who are the Indy Eleven?
Posted by Paula Henry on Sunday, May 25, 2014 at 11:00 AM
By Paula Henry / May 25, 2014
Comment
You might be familiar with the phrase Big 10 when it comes to sports. But have you heard of the Indy Eleven?
If not, we think it's time you meet Indy's newest sports team that began in 2013: the Indy Eleven. Though they just started competing in 2014, they have swept the Indy sports scene, gaining local fans of all ages. In an attempt to show them some love, we've put together this collection of Q&A about the Indy Eleven.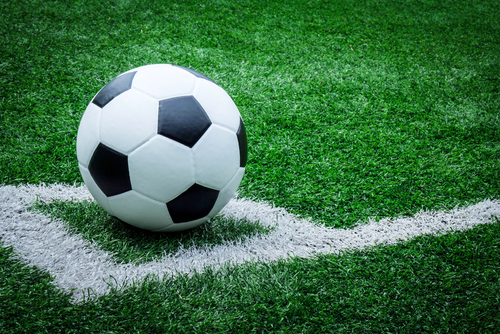 Who are the Indy Eleven?
The Indy Eleven is an American soccer team based out of Indianapolis. Launched by Keystone Group CEO Ersal Ozdemir in 2013, the team made its debut in 2014.
Why is it called Indy Eleven?
Eleven refers to the number of players on the field. It also pays homage to the 11th Regiment of Indiana Volunteers which fought for the Union Army during the Civil War.
Who plays for the Indy Eleven?
Thirty-five players are on the team, most of whom are from the United States. Other countries represented are Honduras, Jamaica, Brazil, England, and Germany.
Is there significance to their crest?
Yes. The checkered background might make you think that it subtly boasts the ever-famous Indy 500. However, it goes deeper than that back to a connection with the Brickyard Battalion, a supporters group that was vital in bringing the professional team to Indy.At the center of the crest is the statue of Victory, the renowned Indianapolis landmark that resides at the heart of our circle city. The star at the bottom of the crest echos that of the civic flag of Indianapolis.
Where does the Indy Eleven play?
Michael A. Carroll Track and Soccer Stadium which is on the campus of IUPUI.
When do they play?
Mostly on Saturdays through November 1, 2014.
How much are tickets?
Ticket prices range from $10-$100 and are available here. If you can't make it to any of the games but you're interested in seeing some of the action, check out their promo video here.
Where can I buy an Indy Eleven jersey?
At their team store! They have lots of fun swag you can purchase to support the Eleven!
So if you are new to Indianapolis or plan to be relocating here soon, make sure you check out the Indy Eleven. Already, they are living up to their slogan, "The World's Game, Indiana's Team!"