Living in Brownsburg – A New School
Posted by Paula Henry on Thursday, August 20, 2009 at 4:02 AM
By Paula Henry / August 20, 2009
4 Comments
Bulldogs are ugly dogs! Those were the words my ten year old belted out near the end of her 4th grade year. This was her response to the news that next year she would attend a new school as we were moving to Brownsburg over the summer. I assured her that all would be ok and that the Brownsburg Poodles just wouldn't have the same affect but she did not find my humor on the matter very soothing.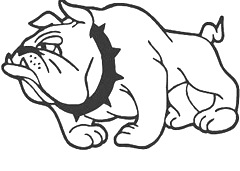 She gave the typical rebuttals you would expect…I won't have any friends, there are only cowboys in the country (my personal favorite) and if you have been to Brownsburg, it is not the Podunk town she made it out to be. Honestly, we only heard the banjo's once…………… insert laugh here.
Anyhow, I tried to be as comforting and sympathetic as I could knowing nothing she said was going to change the fact she was going to be a Bulldog….cute or not. As parents we are faced with decisions which aren't always easy.
Moving to a new home was a hard decision but one we felt secure about. I knew it would be harder to move the older my children get. I did not want to face this problem pre-teen as it would not be pretty. It was a now or never kind of thing. We were able to sell our home and get a great deal on another one…thank God for realtors and a buyers market. The doors just opened…cementing the fact that it was to be.
The Brownsburg school system was a determining factor as it has a solid reputation and it's a smaller school district which was important to me. School started this week and my daughter loved it. She made new friends; all the worries and shed tears are a thing of the past.
As a mom, I know I don't have all the answers and maybe the decisions I make aren't always the right ones but I can rest my head at night knowing that they always come from a place of love and love covers a multitude of mistakes. Moving to a new neighborhood was a big decision and I am happy I did it. My daughter isn't scarred for life; she's just an ugly Bulldog!
Tell us what you like about the Brownsburg Schools and living in Brownsburg and win a free Brownsburg Bull Dogs Hooded Sweatshirt – just in time for football season. Drawing on September 10th!