Lockerbie Square Victorian Home
Posted by Paula Henry on Thursday, April 21, 2011 at 9:25 PM
By Paula Henry / April 21, 2011
Comment
Although it's been almost four years since I took these pictures, this home is still as beautiful today and one of my favorites.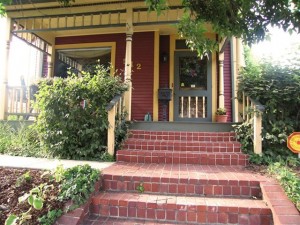 Tonight I am meeting some friends for dinner at Amici's in the Lockerbie Square area of downtown. While waiting for eveyone to arrive for dinner, I couldn't resist the temptation to walk down the street and take some pictures. I am not, by any stretch of the imagination, a great photographer. I just like to take pictures and sometimes I surprise myself. So, I persist......
Walking down a street of remodeled homes from the 1800 and 1900's for me, is like letting a child loose in a candy store. These homes are absolutely amazing. I could walk through these neighborhoods for hours and never tire of the beauty and architecture.
The revitalized Historic Districts in Indianapolis has brought renewed life to the streets and homes here. Many of the people here are new, some have lived here a very long time and have seen the changes first hand.
I met Carol, one of the residents there, while walking. She has lived in Lockerbie Square for 17 years. She allowed me to take some pictures of her gardens and the outside of her home. This is a beautiful three story Victorian on two lots.