Not Worth the Money: 6 Baby Products You (Probably) Don't Need
Posted by Paula Henry on Thursday, July 24, 2014 at 10:00 AM
By Paula Henry / July 24, 2014
Comment
We serve (and love) a lot of young families. Oftentimes, they are upgrading to a bigger home because their family is expanding. It's our joy to help them purchase their first (or sometimes second or third) home and watch their precious families grow.
Because we know how expensive babies (and homes) can be, we thought we would help you be a bit more money-conscious with your purchases. Whether you're registering for your first child or hoping to buy a baby gift for someone you know, we've collected a list of baby products that you probably don't need. In fact, we think that you (and your baby) will be plenty happy without them.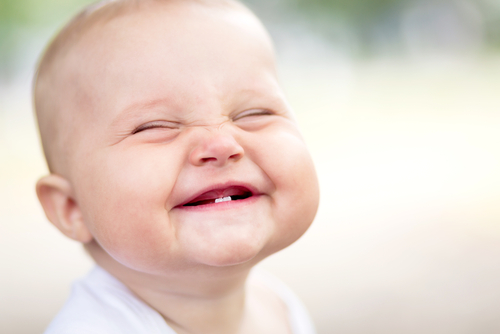 To get the best list possible, we interviewed a series of parents (of varying ages) and combined their responses. This list is not comprehensive and is in no particular order. If you happen to love any of these items, we hope you don't take their opinions personally.
Wipe Warmers
The purpose of wipe warmers is to heat up wipes before they go on your baby's bum. Some are available in different colors to match your nursery and promise to heat evenly and consistently. These puppies cost around $30 (and don't include the wipes to go in them). According to baby mom Allison, "Why not save the money and hold them in your hand for a few minutes if they're too cold?"
Bath Thermometers
You can purchase thermometers (some that float, others that go over the water spout) to measure the temperature of your baby's water in case you're concerned it's too hot. Their purpose is to ensure "safe and comfortable" bath temperatures and cost around $30 to do it. About this product, father-of-three Jason commented, "I understand wanting to not scald your child. But why not stick your hand in and test the water temperature that way? That's what I do for my kids, and it works."
Bottle Warmers
Baby stores now sell specific gadgets designed to warm up your baby's bottle. It promises to "heat your baby's bottle to the perfect temperature every time in just minutes." They range in price from $20 for a small travel version to a whopping $130 which doubles as a baby food maker. It was suggested (and seconded) for this list because a mug of water is capable of doing the exact same thing." Ali, mother of 14-month-old Gunnar, warms up a cup of water in the microwave then adds the bottle. "It's usually ready after 2 minutes, but I test it on my wrist to make sure," she said.
Video Baby Monitors
Video baby monitors came on the scene several years ago. They include a camera that you put in the baby's room (presumably on the crib) and a hand-held monitor with a screen for you to take with you to another room so that you can keep an eye on your baby. Our panel of parents concluded that the video monitor would probably be nice, but it seemed extravagant, especially for the price. (The cheapest we found online was $99, but they can cost up to $400.) "A regular, old sound monitor worked well for our daughter," said Sam.
Movement Sound Monitors
A movement monitor ($99-330) is a safety system for your baby's crib that "monitors your baby's micro-movements and alerts you if they stop or become irregularly slow." In a world where SIDS is a reality, new father Trey purchased a movement monitor to help give him peace of mind. Instead, they got little sleep when the machine went off 3 times in one night. "Apparently our son is still when he sleeps. It about gave me a heart attack thinking that he was dying when the alarm went off. I determined that the monitor wasn't worth it in the end," he said.
Name Brand Shoes
It can be fun to dress up your baby, but there's little need for name brand clothing - or shoes. A Google search discovered that infant Nike's, for example, can put you out $45-60 a pair. According to our panel, babies grow out of shoes incredibly quickly, so why spend a lot of money on them (especially if your infant isn't even walking/using them)?
Babies are expensive; there's no doubt about that. So why not save some money where you can by avoiding the premium items that you (probably) don't need anyway.