One Tank Getaways: Best Indiana Road Trip Destinations
Posted by Paula Henry on Sunday, July 20, 2014 at 10:00 AM
By Paula Henry / July 20, 2014
Comment
Indianapolis is a great place to live! Not only do we have professional sports teams, world-class musicians, and incredible actors, we get to brag about the Indianapolis Motor Speedway, the zoo, and an award-winning children's museum. (What's not to love?)
But in the event that you're wanting to get away for a day or a weekend, you're in luck! You can get to several fun locations with just one tank of gas (depending on your car's gas mileage, of course). They don't call Indiana the Crossroads of America for nothin'!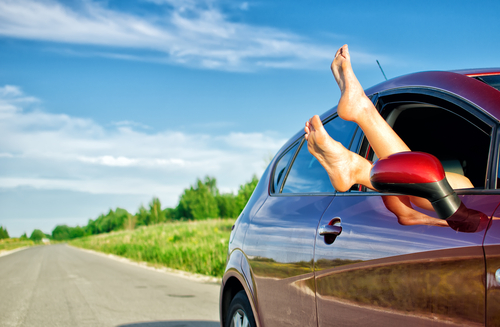 All that being said, if you're looking for some road trips close to home, look no further. We've compiled the Best Indiana road trip destinations (in no particular order).
South Bend
Notre Dame is the biggest tourist attraction for South Bend. The 150 year-old University has a beautiful, expansive campus. Whether or not you're taking in a Fightin' Irish football game, you'll want to check out the 80,000-plus seat stadium, the Basilica of the Sacred Heart and the Grotto of Our Lady Lourdes (a replica of the famous shrine). You'll also want to visit the Studebaker National Museum, the South Bend Regional Museum of Art, and the Northern Indiana Center for History. Don't forget to drop by the South Bend Chocolate Company...it's delicious!
Fort Wayne
The second largest city in Indiana, Fort Wayne serves up the perfect mix of urban convenience and natural beauty. If you're a shopaholic, you'll want to check out Jefferson Pointe, a beautiful outdoor mall. Kids will love the Fort Wayne Children's Zoo and Science Central (an indoor educational playhouse), while adults can take in a performance at the Embassy Theater. Joggers and cyclists can keep active on the Rivergreenway that links to city parks. You just might come across Johnny Appleseed's grave.
Evansville
Home to University of Evansville, this sizable metropolis comes paired with small town friendliness. Located on the Ohio River at the hub of Indiana, Illinois and Kentucky, Evansville has a lot to offer! Whether you want to take your chances on the riverboat Casino Aztar, take a hike on the Riverfront promenade, step into history at Angel Mounds State Historic Site, or play with the family at Kid's Kingdom, Evansville has something for everyone.
Brown County
Just south of Indianapolis, Nashville (population: 803) is a charming town with cool boutiques, artsy finds, and artists' inspiration: rolling hills and natural beauty. Visitors flock to Brown County State Park, the state's largest for horseback riding, hiking and mountain biking. You'll want to shop their Country Craft Gallery that features 30 local artisans and their pottery, jewelry, and baskets. Do a tasting of the local flavor at Brown County Winery. It's a gorgeous destination, especially in the Fall!
Indiana Dunes
Just one hour southeast of Chicago, this Lake Michigan coastline features towering sand dunes. You can bask on the beaches, build sand castles, bird watch all from this beautiful location. Check out the National Lakeshore. Nature lovers will adore hiking trails, swamps and bogs, all next to the Dunes State Park, which features 16-plus miles of trails complete with diverse plants and wildlife. Tour local historical homes, and visit closeby Chesterton for fine dining.
North, South, East or West: you're bound to find some good old Hoosier fun wherever the road takes you!