Opportunity Knocks for Buying Your Dream Home in San Diego
Posted by Paula Henry on Tuesday, May 24, 2011 at 10:19 AM
By Paula Henry / May 24, 2011
4 Comments
This weeks guest REALTOR® is Roberta Murphy from San Diego. Roberta is a luxury home specialist in the city of the most beautiful luxury homes. I know every market has their share of luxury homes, but San Diego is my favorite! When we lived in California, I never experienced a bad weather day in San Diego. Considering, the weather, the beach, shopping, local attractions and home prices, now may be the best time to buy your dream homes or vacation home in San Diego.
The last few years may have been the worst real estate market (for sellers) in recent history. Buyers, however, are seeing some of the best opportunities in years, whether it's for suburban homes in San Diego or lakefront estates in Indianapolis.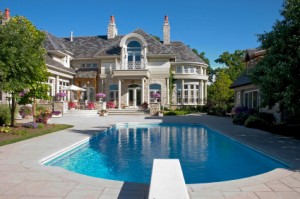 We are seeing smart money aggressively buying in our San Diego real estate market, and hear much the same from Realtor Paula Henry in Indianapolis.
The properties are being bought as the long- awaited dream home, fast fix-and-flippers--or are being held as longer term rentals. In most markets, bargain priced homes in the lower tiers are moving quickly.
More frequently, though, Paula and I are being consulted about strategies for buying luxury homes at rock-bottom prices. These well-heeled buyers may not have to sell their existing home to buy another, and may even be open to exchange possibilities.
Regardless, here are six tips for buying homes in the best market buyers have seen in decades. Mortgage rates are low, sellers are motivated and the selection of fine homes has bever been better. Below are some of the strategies we both use to help our luxury home buyers (and others) get some of the best buys on the market.
Check foreclosure sales: Some of these luxury homes were highly-leveraged, may have had adjustable mortgages that have reset, or owner's businesses may have failed. For whatever reason, some of these homes end up for sale on courthouse steps--or so we see in San Diego. Call Paula to see what opportunities exist in Indianapolis.
Check tax records (or call Paula): Is there more mortgage than value? Is there a looming foreclosure? If this is a home that interests you, perhaps Paula can submit an offer contingent upon the successful negotiation of a short pay or short sale with the lender(s).
Study Market Time: Luxury homes generally take longer to sell because of pricing and a more limited pool of buyers. These sellers, though, are likely to be motivated to move on with their lives and the longer their home sits on the market, the more open they may be to a lower offer and the concessions that may go with it.
Ready to Remodel? A home sold in as-is condition is more likely to sell at a discount versus those that are buffed out. Owners whose home has languished on the market for months may be daunted at the idea (and risk) of remodeling and updating their residence. There may be budget constraints and the ever-present fear that their decor choices won't appeal to buyers. We are finding in San Diego that older and outdated homes in upscale areas are sometimes sold at land value.
Check length of ownership: Did owners pay cash or have they owned this property for more than 10 years? If so, they may be in a position to sell at a competitive discount or be open to owner financing for all or a portion of the home mortgage.
Check listing agent's listing history. This may sound tacky, but if the property you want is listed you might want to have Paula check the agent's listing and sales history. If said agent tends to have properties that sit on the market a long time, you might want to consider a lower offer. On the other hand, if this agent's listings move quickly, you can safely assume they are aggressively priced to begin with--and move accordingly
Combine patience, perseverance and an athletic ability to move quickly and you just might snag the real estate deal of the decade. But don't overlook the huge potential that might lie in the luxury real estate market where replacement value could far exceed the price you might pay in today's market. by Roberta Murphy