Our Favorite Indy-Centric Pinterest Boards
Posted by Paula Henry on Sunday, August 17, 2014 at 10:30 AM
By Paula Henry / August 17, 2014
Comment
Pinterest is all the craze. If it's not a social media platform you've dug into, we highly recommend it with all its home ideas. You can spend hours browsing through upcycling or recycling, bathrooms or bedrooms, decorating or organizing. Pinterest has it all!
Indianapolis has a solid representation on the site, as well. Check out a few of our favorite Indy-centric Pinterest boards.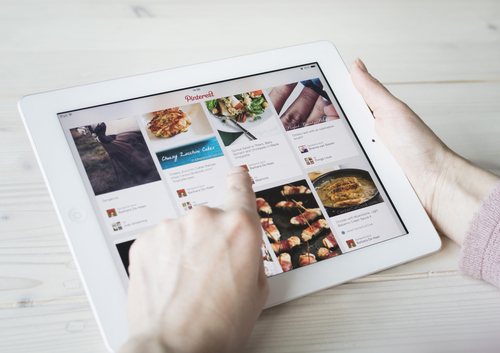 Indianapolis Colts
Our hearts bleed blue around here at Home to Indy, so it's no surprise that the Indianapolis Colts' Pinterest board is among our favorites. It offers everything from tailgating essentials to Colts crafts to cakes! It even has ideas for the home if you want to deck out your abode with blue and white in support of your favorite NFL team!
Visit Indy
We're proud to give a shout out to our friends at Visit Indy. They're your official guides to Indianapolis, and it shows on their Pinterest board. It's THE place to go for Indy eats, local shopping, and family fun. It even has a board for Girlfriend Getaways. (Gentlemen, we recommend paying attention!)
Indianapolis Children's Museum
The Indianapolis Children's Museum is the biggest and best in the world! (You don't have to take our word for it; it has been nationally ranked for years!) Their Pinterest board is filled with tons of fun boards, not surprisingly. There are boards for the young (Your Top 20 Toys) and the young at heart (Superhero Inspiration).
Indy 500 Through the Years
This Pinterest board is a tribute to our beloved race shows highlights throughout the years. Dating all the way back to 1911, this impressive display shows everything from winners to drivers' wives to crashes to cars. If you're a fan, it's a must see!
Indianapolis Zoo
Though this is not an official Indianapolis Zoo page, this Pinterest board beautifully captures the essence of our amazing zoo! Seen through the lens of visitors' cameras, these stunning photographs show animals and patrons alike. (We must say, the baby elephants are darling!)
Indianapolis Breweries
If you're a beer fan, this Pinterest board is for you! It includes a map of local favorites. The pictures look so good, you can nearly taste it!
The Best of Indianapolis
We love it when locals tout their favorites! This Pinterest board highlights one person's favorite places, things, and events in the Circle City!
Drapery Street
This Carmel-based favorite shop celebrates everything local on their Pinterest board. From Fishers to Zionsville, they tout pictures of their favorite spots.
What are some of your favorite Indy Pinterest boards? Put them in the comments below!