Pine Trees Dying in Many Indianapolis Subdivisions
Posted by Paula Henry on Sunday, August 14, 2011 at 9:53 PM
By Paula Henry / August 14, 2011
Comment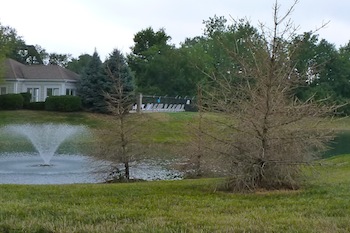 Are there dead pine trees in your Indianapolis Neighborhood? No matter what part the city you are in, you're sure to see the dead pine trees. So, what happened? Was it the ice storm we had this past winter? That was my initial thought, but we're talking pine trees here. They were grown for the winter.
The pine trees in these pictures are a common site in many subdivisions and neighborhoods.
Thankfully, it wasn't the winter. Unfortunately, the cause was a deadly chemical manufactured by DuPont. The chemical is a weed killer used by many landscaping companies and homeowners around the city. In a press report, Grossman Roth, a trial firm in Florida, has filed a class action suit in Indianapolis on behalf of Prestwick Country Club. Prestwick Country Club is a private golf course in Avon, Indiana.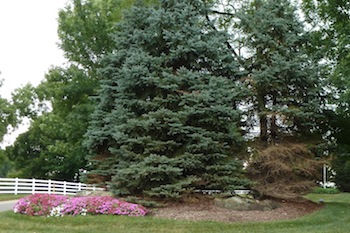 Golf courses around Indianapolis have lost hundreds of pine trees. Winding Ridge in Lawrence claims they have lost more than 130 trees and the estimated damage to golf courses and communities around the country are expected to reach billions of dollars.
The pine trees most susceptible to damage from the weedkiller, are the White Pine and Norway Spruce.